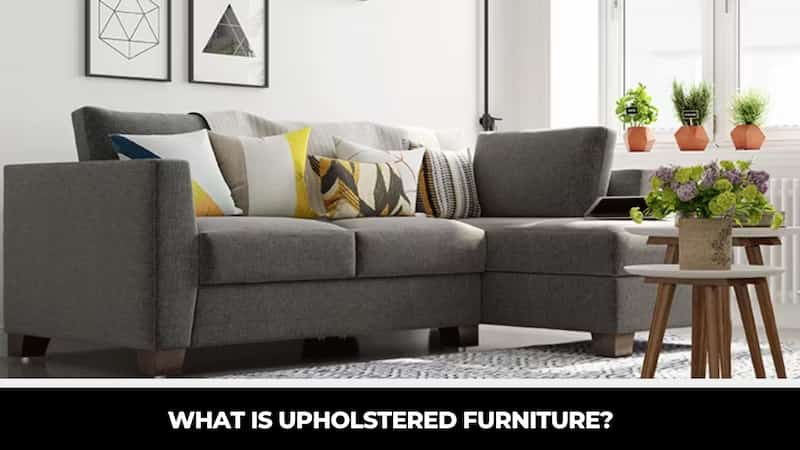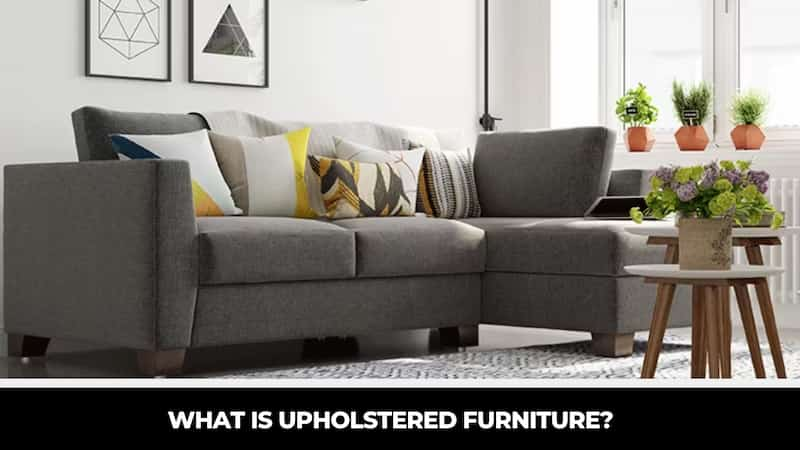 What Is Upholstered Furniture?
Upholstered furniture refers to any type of furniture that is designed with a padded or padded covering. Padding is usually made from foam, feathers, or other soft materials, and is covered with fabric or leather. Upholstered furniture includes a wide range of items such as Upholstered couches, Upholstered chairs, Upholstered sofas, Upholstered beds, Upholstered ottomans, Upholstered dining chairs, Upholstered benches, Upholstered headboards, Upholstered recliners, Upholstered armchairs
Upholstered furniture is usually attached to furniture using staples, nails or stitching. It can be customised according to different styles and preferences.
Cushions play an important role in enhancing comfort in upholstered furniture. They are usually filled with foam. which provides a soft and supportive surface for sitting or resting. Foam padding is designed to provide optimal comfort and retain its shape over time.
Upholstered furniture stands out for its ability to create a welcoming and comfortable environment while providing a visually appealing aesthetic. Upholstered furniture has foam cushions enclosed in a fabric or leather covering, which adds to the appeal. The fabrics in it come in different colours, patterns and textures.
Upholstered Furniture Benefits
Upholstered furniture, which includes items like sofas, chairs, and ottomans, offers several benefits that make it a popular choice for many homeowners. Here are some of the advantages of upholstered furniture:
Durability: Upholstered furniture of high quality is built to last. The frames are often composed of durable materials such as mahogany or metal, assuring lifespan and durability. Furthermore, the upholstery fabric is made to survive repeated use and resist wear and tear.
Customization: Upholstered furniture often gives you customisation, allowing you to select the fabric, color, and even the overall style. This allows you to design furniture that reflects your particular tastes and interests.
Versatility: Upholstered furniture is available in a number of forms and sizes, making it suitable for a variety of living spaces. You may choose upholstered furniture that fits precisely and maximizes the available space whether you have a small apartment or a large living room.
Comfort: Upholstered furniture is padded and cushioned, making it very comfortable to sit or relax on. The fabric of the covering is smooth and warm, allowing you to unwind and rest.
Style and Aesthetics: Upholstered furniture has a wide range of design possibilities, allowing you to match your unique style and compliment your home decor by selecting from a variety of colors, patterns, and textures. It gives a touch of elegance and sophistication to any room.
Easy Maintenance: Upholstered furniture, especially when covered with stain-resistant coatings, can be quite easy to maintain. It may be kept clean and fresh by vacuuming and spot cleaning on a regular basis. Furthermore, the cushion covers are changeable, making it simple to wash or replace them as needed.
Increased Resale Value: Upholstered furniture that is well-maintained can add value to your property. If you decide to sell your home, having quality and appealing furnishings will help it appeal to potential buyers.
Best Upholstery for Kids and Pets
1. For Kids:
Ultrasuede and microfiber are suitable for children and are excellent choices for everyday use.
For those especially concerned about spills and stains, krypton fabric is highly recommended. It has antimicrobial properties and a liquid barrier that effectively removes stains, providing additional protection against accidents.
Leather also stands out as a great option in terms of both cleanliness and durability. It is relatively easy to clean and maintain, making it a popular choice for homes looking for longevity in their furniture or upholstery.
2. For Pets:
In general, choosing a fabric with a tight weave is recommended when considering materials for different purposes. An excellent example of such a fabric is ultrasuede. Which is known for its exceptional quality and luxurious feel. Ultrasuede is particularly suitable for accommodating cats, as their claws are unable to penetrate its dense texture. What sets Ultrasuede apart is its unique non-woven texture, which offers remarkable resistance to odor, pilling and fading. However, it should be noted that ultrasuede attracts pet hair. It is worth mentioning that Ultrasuede comes with a 10-year warranty.
Another option with a tight weave is microfiber, which offers a more affordable option while still being extremely clean and durable.
Leather is also a suitable choice for aesthetic beauty, durability and easy maintenance. Choosing protected leather increases its durability. On the other hand, leather can effectively hide scratches and marks.
Like this post? Share it with your friends!
Suggested Read
Frequently Asked Questions (FAQ)
What Is Upholstered Furniture?
Upholstered furniture refers to furniture pieces that are covered or padded with fabric or leather to provide comfort and enhance their visual appeal.
What Are the Common Types of Upholstered Furniture?
Common types of upholstered furniture include sofas, armchairs, recliners, ottomans, dining chairs, and headboards. These pieces are designed with a frame that is then padded and covered with fabric or leather.
What Materials Are Used for Upholstered Furniture?
Various materials are used for upholstery, including fabrics like cotton, linen, polyester, velvet, and leather. The choice of material depends on factors such as the desired look, durability, and ease of maintenance.
What Are the Benefits of Upholstered Furniture?
Upholstered furniture offers several benefits. It provides comfort and support through the added padding, enhances the visual appeal of a space, and allows for customization to match the décor. Upholstery also helps protect the furniture frame from wear and tear.
How Do You Clean and Maintain Upholstered Furniture?
Cleaning and maintenance of upholstered furniture depend on the specific material used. Fabric upholstery can often be cleaned with vacuuming, spot cleaning, or professional cleaning services. Leather upholstery requires regular dusting and occasional conditioning. It's important to follow the manufacturer's instructions or consult professionals for proper care guidelines.
Can Upholstered Furniture Be Reupholstered?
Yes, upholstered furniture can often be reupholstered. When the fabric or leather covering becomes worn, stained, or outdated, it can be replaced with new material to give the furniture a fresh look. However, the feasibility and cost of reupholstering depend on the specific piece and the extent of the work required.
How Long Does Upholstered Furniture Last?
The lifespan of upholstered furniture can vary depending on factors such as the quality of construction, materials used, and level of use. Well-made and properly maintained upholstered furniture can last for many years. However, heavy use, improper care, or low-quality materials may shorten its lifespan.