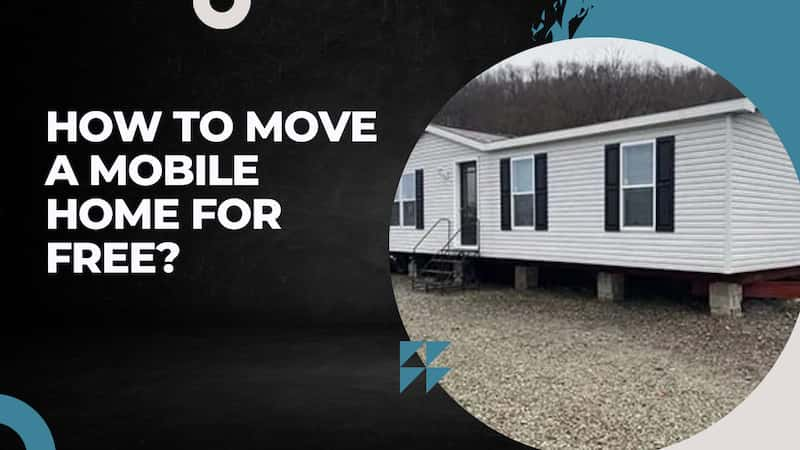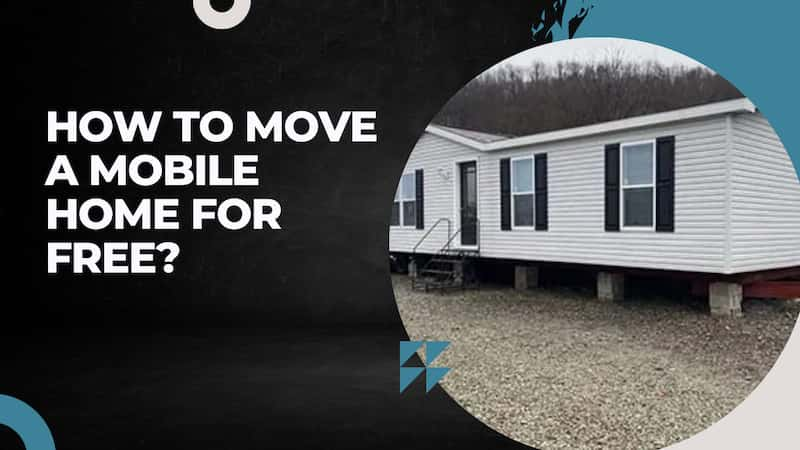 How to Move a Mobile Home for Free?
Are you looking for How to Move a Mobile Home for Free? Moving a mobile home for free can be a challenging task, as it usually requires specialized equipment and professional skills.
However, if you're looking to cut costs, there are a few options. These methods cannot guarantee completely free moves, but they can help reduce costs significantly. It is important to fully understand the options for moving a mobile home for free and consider the various aspects to be successful.
One of the greatest advantages of living in a mobile home is the ability to move it to a new location without sacrificing the familiar comforts of your beloved home. However, the chances of moving a mobile home completely free of charge are very low. But there are certainly ways to significantly reduce the costs associated with moving it.
How Much Does it Cost to Move a Mobile Home?
The cost of moving a mobile home can vary based on many factors, including the distance to move, the size and condition of the home, accessibility to current and new locations, and any additional services required. However, to give you an estimate, the average cost of moving a single-wide mobile home can range from $1,000 to $8,000, while moving a double-wide mobile home can cost anywhere between $2,000 and $15,000.
Can vary significantly depending on your specific circumstances and the moving company you choose. Additionally, there may be additional costs involved, such as permits, utility disconnections and reconnections, foundation preparation, and any repairs or modifications required for the move.
You should contact several professional mobile home moving companies to get an accurate cost estimate.
Cheapest Way to Move a Mobile Home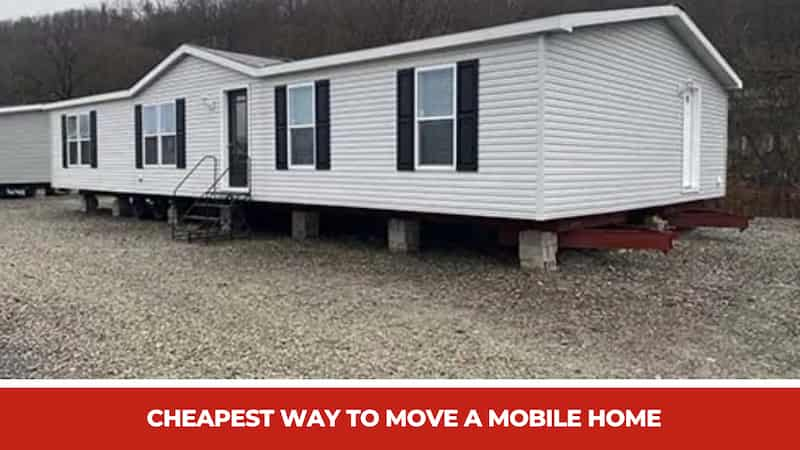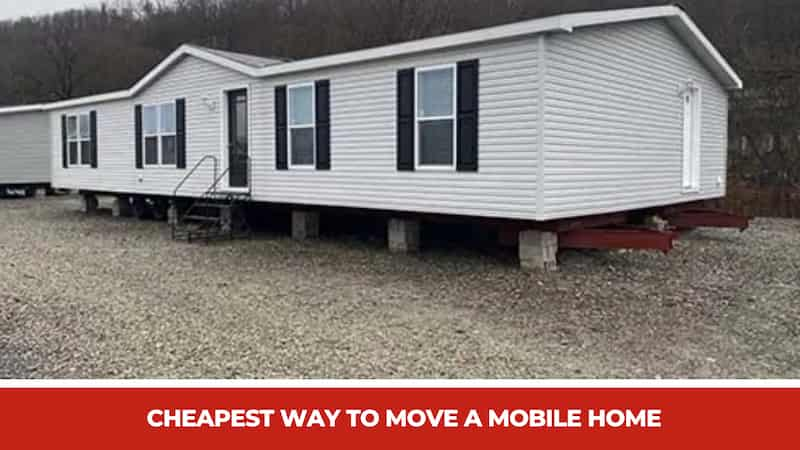 It can be difficult to relocate a mobile home for free, as it typically requires specialized equipment, permits, and professional assistance. However, there may be a few alternatives to consider:
1. Finding Free Moving Companies
There is one way to move a mobile home without spending any money, and that involves finding companies that offer free moving services. However such companies are not abundant.
To get started, contact nearby mobile home dealerships, movers and manufacturers. Inquire about any available free moving services they offer. Additionally, you can explore online classified ads or peruse local newspapers for potential listings of free moving services.
2. Contact Mobile Home Parks
Moving a mobile home can be a difficult and expensive process. However, under certain conditions, you may be able to transfer your mobile home for free. Approaching a mobile home park is an option worth considering.
Find a mobile home park in your neighborhood. Look for parks that are actively looking for mobile homes or have spaces available. This information can be obtained by contacting online directories, local classifieds or local mobile home associations.
Check out the specifications of the mobile home park you've identified. Each park has its own set of requirements for mobile home admission. Consider the size, age, condition and appearance of your mobile home, as well as any unique park laws or requirements.
Contact the mobile home park manager or owners on your list. Explain your circumstances and ask about the possibility of free mobile parking at their facility.
Look for potential bonuses or discounts during your interactions with park operators. So andme mobile home parks may offer free or reduced lot rent at certain times of the year, as well as waive moving and setup costs.
3. Join Free Mobile Home Moving Groups
Joining community organizations on social networking sites such as Facebook could help you locate free mobile homes for moving. These organizations may specialize in the purchase, sale, or donation of mobile homes. Members can request that someone relocate a mobile home for free.
Make sure to carefully read the group's rules and standards before joining. Some groups may restrict membership or permit only particular types of posts.
4. Government Assistance
In some cases, government programs or organizations can help people or families who need to move house by providing money or funding. You can contact local housing authorities or neighborhood groups to learn about possible programs that can help.
5. Nonprofit Organizations
Some nonprofit organizations, such as Habitat for Humanity, occasionally offer housing relocation assistance or services. While they may not be able to relocate your mobile home for free, they may offer assistance or resources to help with the costs.
6. Relocation Assistance
Your employer or organization may offer relocation assistance as part of your benefits offer if you are relocating your mobile home due to a change in employment or other circumstances. Check with your company's human resources department to determine if this is an option.
Cheap Mobile Home Movers near Me
The 5 Best Mobile Home Moving Companies of 2023
Heavy Haulers
Ship a Car, Inc.
J & S Mobile Homes
BB's Mobile Home Transport
Bennett Truck Transport
Like this post? Share it with your friends!
Suggested Read
Frequently Asked Questions (FAQ)
How to Move a Mobile Home for Free?
 Finding Free Moving Companies
Contact Mobile Home Parks
Join Free Mobile Home Moving Groups
Government Assistance
Nonprofit Organizations
Relocation Assistance
How to Get a Mobile Home for Free?
There are several ways to get a free mobile home, including
Find Craigslist
Find Facebook
Look Through RV Classifieds
Relocate an RV for an RV Rental Company
Canvass Your Community for RVs No Longer In Use
Alternatively, you can apply for housing grants from the U.S. Department of Housing and Urban Development
Cheapest Way to Move a Mobile Home
Here are some methods to reduce the expense of moving a mobile home
Get multiple quotes from reputable mobile home removalists in your area.
Consider mobile home parks in the area where you will be relocating. Some are seeking to fill vacancies and will offer to cover all or a portion of the moving expenses.
Talk with the vendor.
Do it yourself for a portion of the transfer.
Cheap Mobile Home Movers near Me
Heavy Haulers
Ship a Car, Inc.
J & S Mobile Homes
BB's Mobile Home Transport
Bennett Truck Transport