What Is Interior Wall Finishes?
Interior wall finishes make an attractive effect to hide building elements, including structural members, insulation, pipes, and wires.
The process that is done to the wall to enhance the interior or exterior look is called wall finish. The material used for the finish for the interior wall is quite fragile and therefore needs to be maintained. Interior finishes are mainly used for leveling rough walls, roof surfaces, and installing hardware doors and windows.
Interior wall finishes are plumb and straight. The surface can be textured and the finish is durable depending on the wall material. Interior wall finishing materials are used to finish the surface in different ways. Such as stain, paint or wallpaper decoration finish, etc.
It is important that the interior finishes work in the right order. Once a special finish is applied, care is taken to prevent it from getting damaged. A definite finish should be done by a skilled craftsman so that the finish can be shown to be of final quality. The finish background is properly dried before applying a specific finish.
Intern. Internal Finish Finishes are divided into two categories. – Self Finishing or Applied Finish. Wet finishing or dry finishing finish that is commonly found in domestic buildings: – Applied finish – is a finish that is applied to the site. Self Finish – A finish that is mixed into the material itself.
Different Types of Wall Finishes
Wall finishing is used to give a decorative effect to the interior and exterior of a building wall.
The different types of concrete wall finishing are as follows,
Wood Paneling Wall Finish
Cement Plaster Wall Finish
Tiles Cladding Wall Finish
Coral Wall finish
Plaster of Paris Wall Finish
Gypsum Plaster Wall Finish
Stained Glass Wall Finish
Cement Textured Finish
Types of Interior Wall Finishes
1. Wood Paneling Wall Finish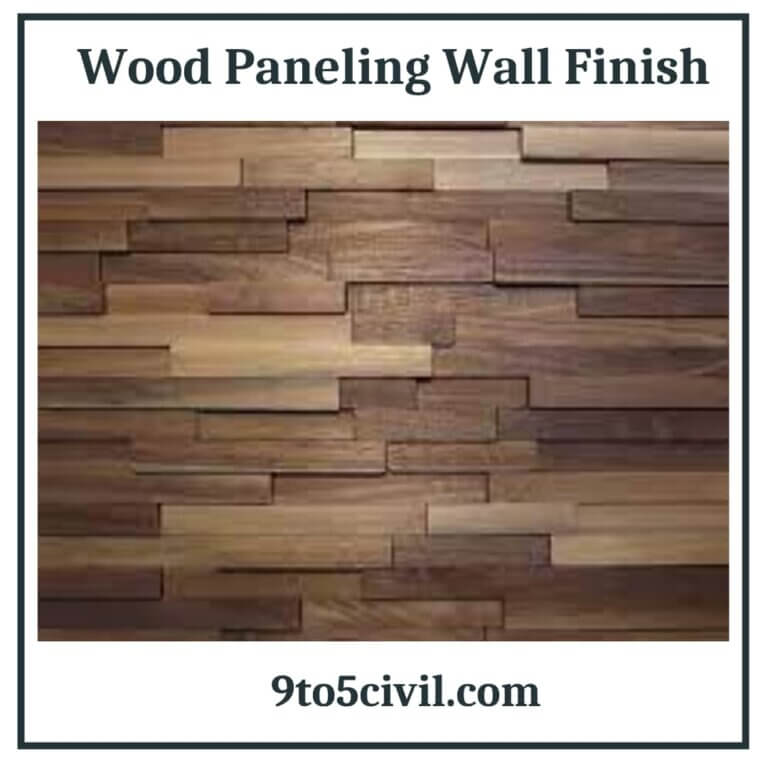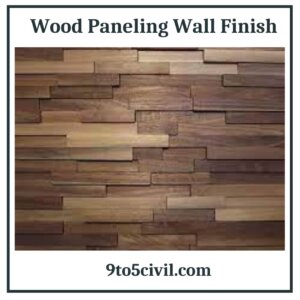 The wood paneling wall finish is an attractive effect that is applied to the walls according to the design of the wood panels. Different types of wood panels are used in wood paneling wall finishes. Wood is polished after finishing.
2. Cement Plaster Wall Finish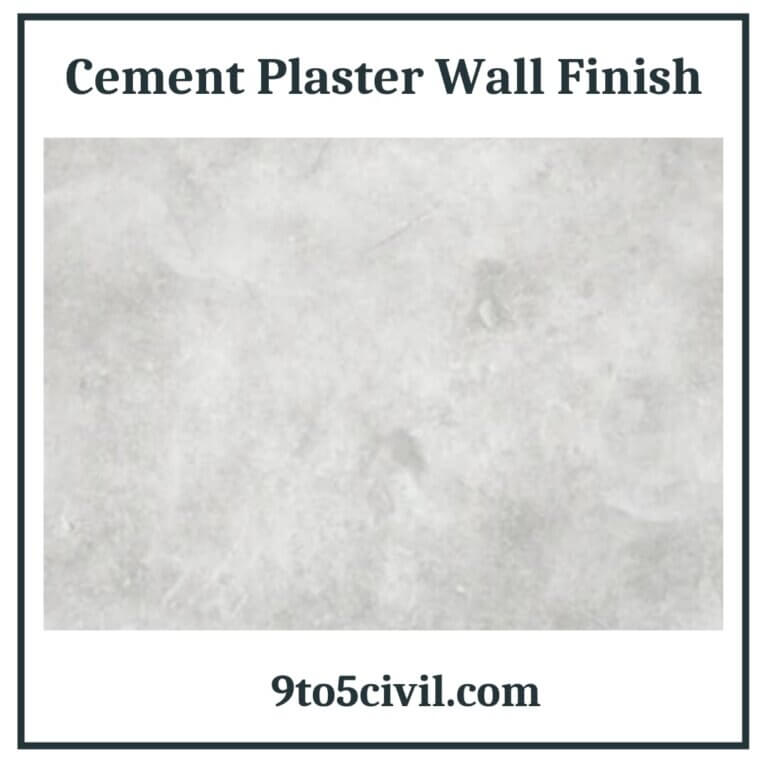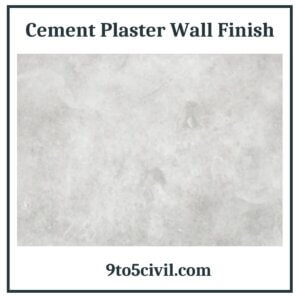 Plastering wall finishes is a common method used in the interior of buildings. Cement plastering wall finish is easier and faster than other types of wall finishes.
Prepared in appropriate proportions with a mixture of cement, sand, and water and then applied to the surface.
The final finish in this method is done by the float.
3. Tiles Cladding Wall Finish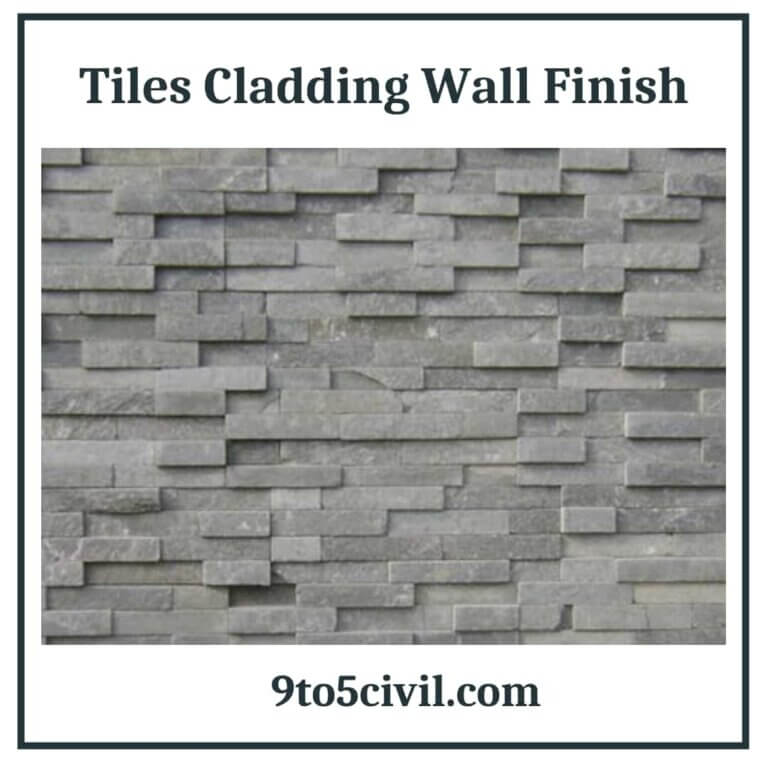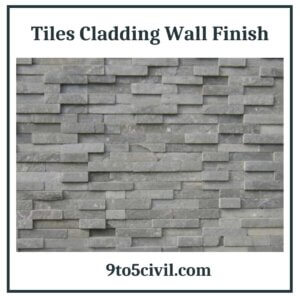 Different types of tiles are used in the cladding wall finish of the tile, which enhances the attractive appearance of the interior of the composition.
The wall is rough plastered before the tile is fixed to the wall.
The plaster is cured for seven days to strengthen it. Then, The tiles are fixed with cement.
4. Coral Wall finish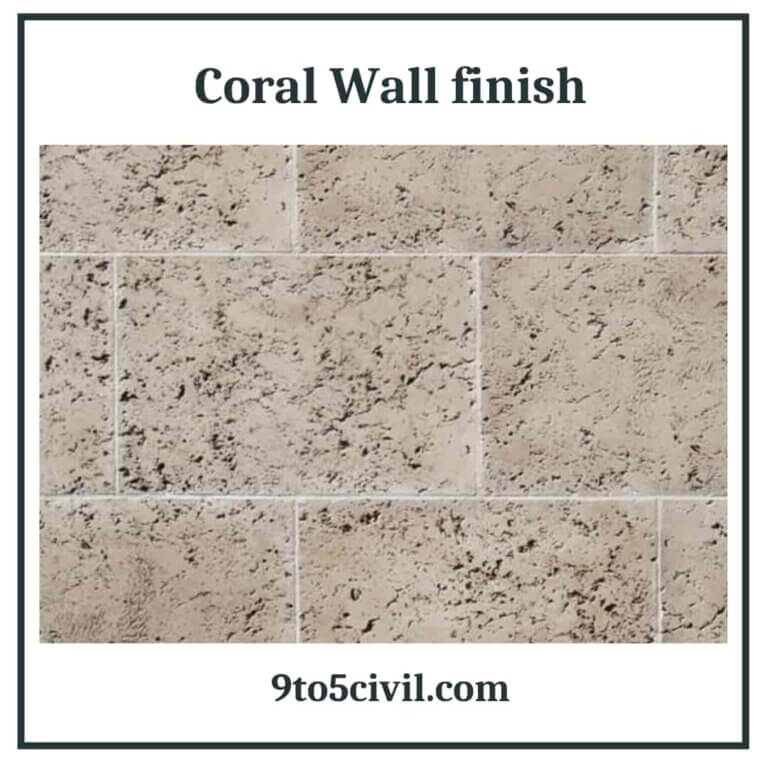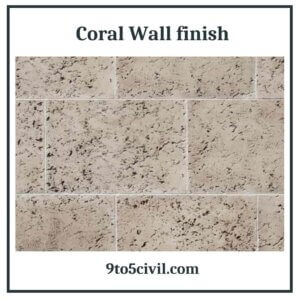 The coral finishing plaster has the same finish as the plaster of Paris finish and the gypsum plaster finish. Coral is a type of plaster material used as a finishing plaster. Coral plaster gives a rough decorative effect.
5. Plaster of Paris Wall Finish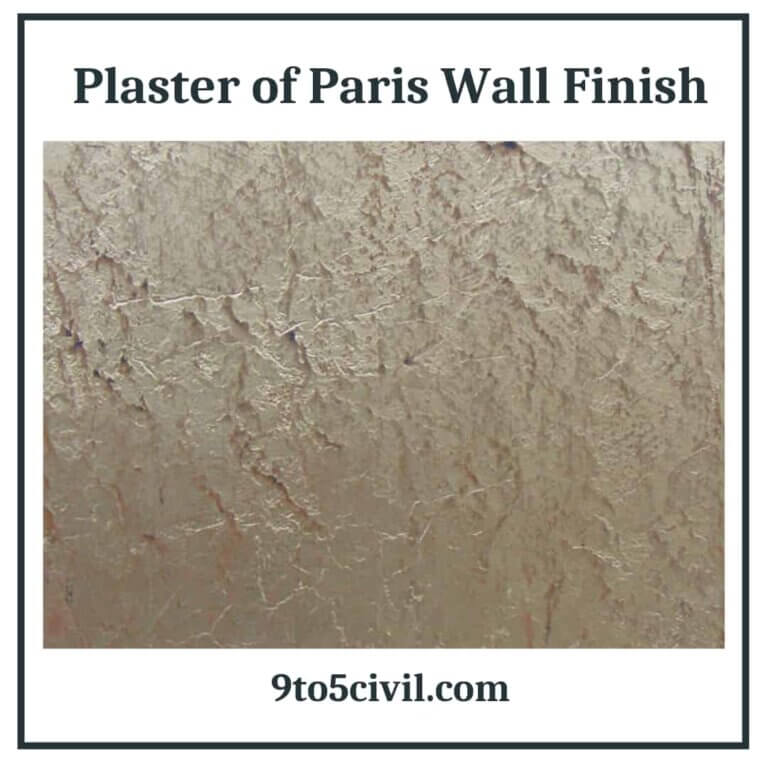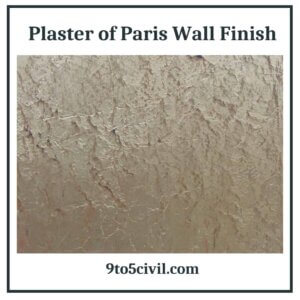 Plaster of  Paris is a mixture of white powder and water. This material is applied to the wall. It hardens when it dries. The chemical name used in it is 'Calcium Sulphate Hemihydrates.' Which is white powdered hydrated calcium sulfate.
6. Gypsum Plaster Wall Finish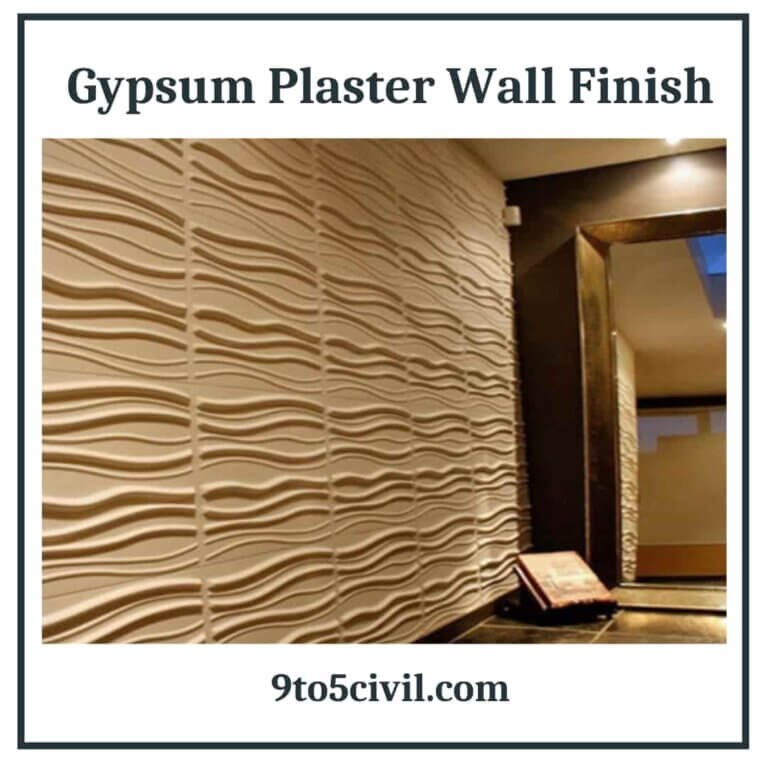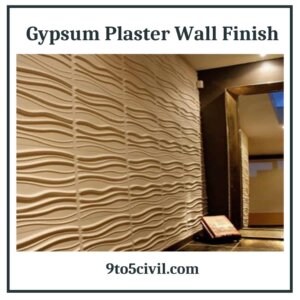 This plaster is used in the same way as the plaster of Paris, but it uses gypsum-based material to make mortar. Gypsum plaster is more durable and beautiful than a plaster of Paris finish.
7. Stained Glass Wall Finish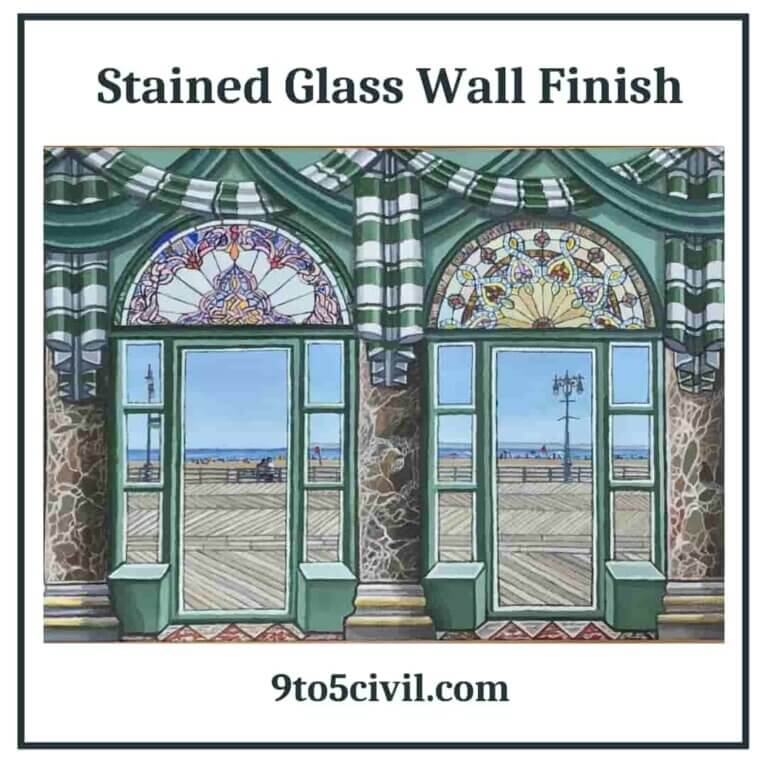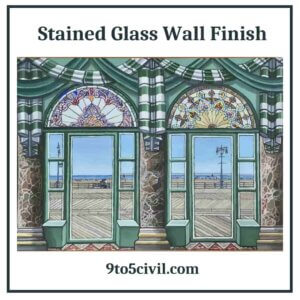 A stained glass wall finish is given a very creative wall finishing. The stained glass finish is used to give a decorative effect on walls and ceilings, which are decorated with various glass frosting.
8. Cement Textured Finish
The cement texture finish is prepared by mixing the right amount of cement, water, and sand. It is applied to the wall with a trowel. It is then painted with paint. Which sounds like a pretty nice finish.
---
Like this post? Share it with your friends!
Suggested Read –
---
Frequently Asked Questions (FAQ)
Modern Interior Wall Finishes
Veneer Plaster Wall Material ·
Glass Wall Material ·
Ceramic Tiles ·
Plastic Panels Wall Material ·
Plywood Wall Material ·
Wallpapers Material
Types of Exterior Wall Finish
Stained Glass Finish
Tile Cladding
Pebbles Finish
Coral Finish
Canfor Finish
Wood Panelling
Sand Textured Finish
Flakes Finish
Interior Wall Finishes
Veneer Plaster Wall Material ·
Glass Wall Material ·
Ceramic Tiles ·
Plastic Panels Wall Material ·
Plywood Wall Material ·
Wallpapers Material