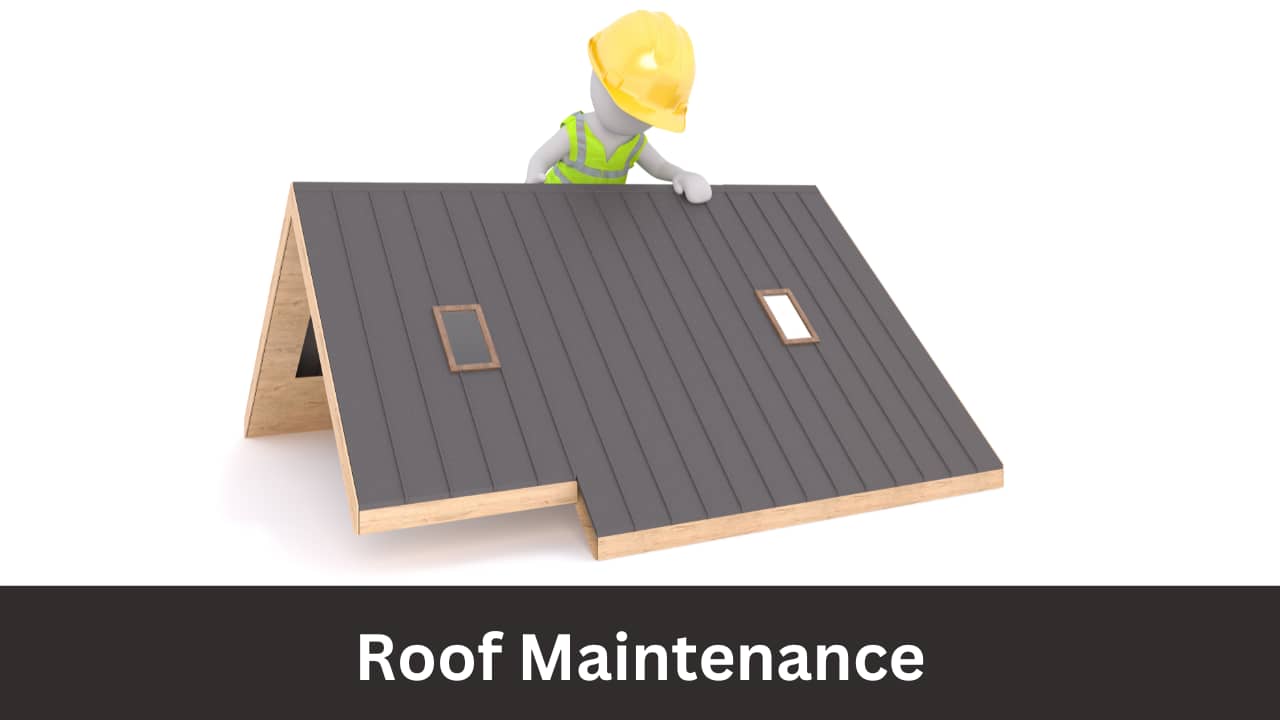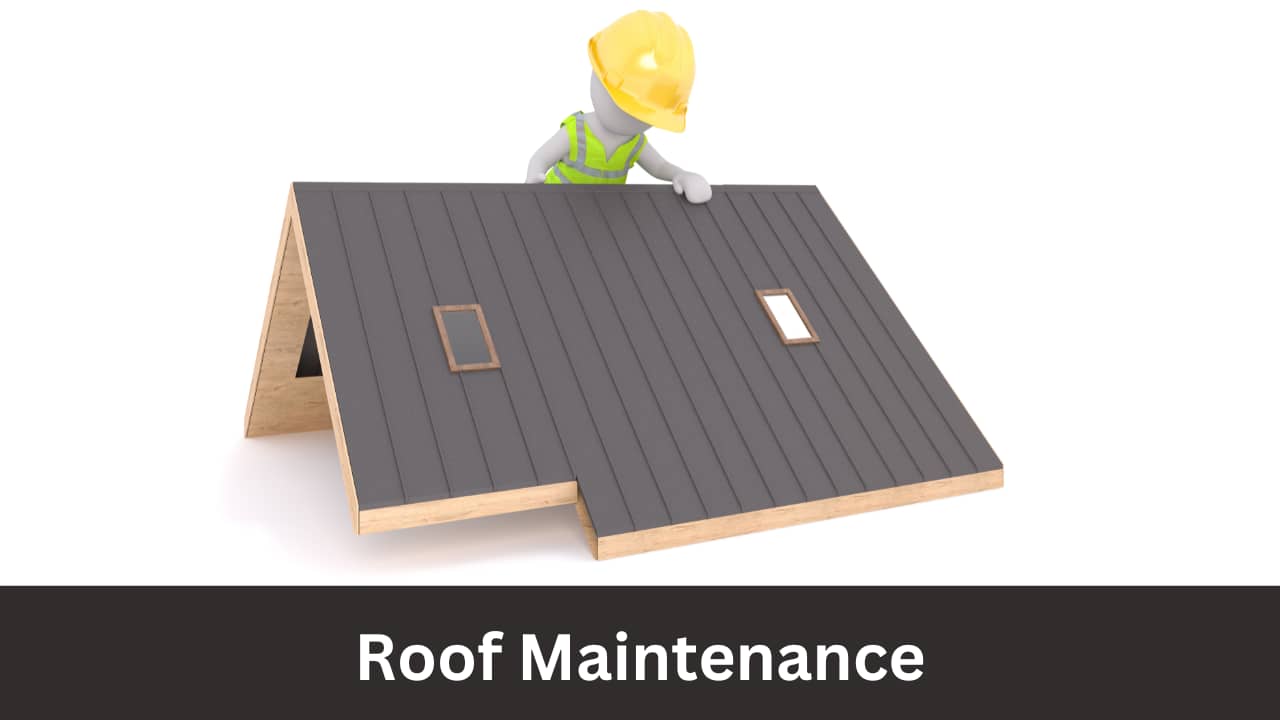 Roof Maintenance
Roof maintenance cost is unaffordable for most people. So by periodically maintaining the roof, you can prevent your roof from getting further damaged.
The roof system is the most sensitive part of any building. Its efficiency is affected by various natural factors. Such as ultraviolet radiation, wind, rain, hail, snow, and slit. Its high performance depends on its proper design, quality materials, installation, and maintenance factors.
Any roof protects your home from the outside weather, animals, and falling debris. It is important to maintain the roof by identifying its problems early to prevent roof problems. Therefore, with proper maintenance of the roof, it can last up to 25 years. Here are some tips in this post. Which can help extend the life of the roof of your home.
Roof Maintenance Checklist


Some Roof maintenance services checklist are
1. Remove Debris on Roof
2. Check Your Shingles Regularly
3. Check out Soffits, Fascia, Gutters, and Downspouts
4. Install Gutter Screen.
5. Check Out Chimneys, Skylights, and Vent Openings
6. Trim Tree Branches
Roof Maintenance Tips
Some Roof Maintenance tips are as follows:
1. Remove Debris on Roof
Do not allow twigs, leaves, and other debris to accumulate on top of your roof. It invites mold, algae, and moisture on your roof which can damage your roof prematurely. These elements can damage your roof shingles.
So here are some tips to help you get rid of debris from your roof. First, you should never do this alone. So you should use the right ladder to reach the roof safely, to remove debris.
It is advisable to clean up debris when your roof is dry. So it will help you to remove debris, prevent roof slipping and improve visibility.
First, take a chance to see the damage to the roof before entering your roof. But, if your roof is unsightly, or unstable, you should never force a roof over your roof to clean up debris. For that, you should seek the help of nearby local roof repair and maintenance companies.
2. Check Your Shingles Regularly
Your shingle roof maintenance should be done after heavy storms or strong winds. If your roof staircase is damaged or missing, it needs to be repaired quickly. This should be done quickly if you can replace the damaged roof stairs yourself. But if you are unable to do that work, you can hire a professional contractor.
Here's what you should look for when inspecting your damaged roof shingles:
Missing shingles
Cracked shingles
Missing granules
Curling shingles
Peeling flashing
Signs of any damage should be repaired as soon as possible. Or, if needed, hire a professional roofing contractor.
3. Check out Soffits, Fascia, Gutters, and Downspouts
You should also include your roof components in your roof maintenance plan. First, when you remove debris from your roof, you should also remove debris from your gutters and downspouts.
In addition, you should use a soft-bristle brush to clean any dirt or grime from gutters and downspouts. And then wash all your areas with water.
After the cleaning process, inspect your roof for any missing caulk, peeling paint, cracks, holes, or signs of rotting. Gutter Maintenance if needed.
The main thing is that you should be careful when inspecting or cleaning the roof components. So as not to damage you and your gutter components.
4. Install Gutter Screen
If you want to keep the gutter of your roof away from debris, you can install a gutter screen or cover. But one thing to keep in mind is that you should clean your gutters screen periodically.
5. Check Out Chimneys, Skylights, and Vent Openings
Now, it's time to take a look at the big roof components. Dirt stuck to your roof chimney should be removed using a soft brush. If cracked bricks, missing bricks, cracked mortar, and any other signs appear in the chimney, it should also be repaired.
If any damage or crack appears in the chimney, it should be sealed with pesticides. Next, inspect the vent outlets and skylights.
6. Trim Tree Branches
In natural storms such as hurricanes, tree branches can fall on your roof. So the branches of the tree near your Roof should be trimmed.
Benefits of Roof Maintenance
Generally, people, once they have installed their roof, then they do not pay much attention until the damage is too big, or the leakage loss is too big.
However, your roof is constantly exposed to natural weather, which can eventually damage it. So you should do the regular maintenance of your roof to keep it in good condition.
Read on to see some of the benefits of roof maintenance.
1. Increase in Durability
Replacing a roof can be expensive. So you need to inspect and maintain the roof frequently. Periodic roof maintenance prevents frequent repairs and roof replacement.
Thus, roof maintenance increases the lifespan, durability, and stability of your roof. So you will be able to find any problems with your roof immediately and fix them in less time.
2. Damage Control
The leak starts at a small hole and gradually extends into the roof area. It can do a lot of damage to the roof. It is also known only when it damages the wall and roof.
Therefore, if the leakage problem is not removed in a short time, it becomes very difficult. So it is necessary to find and remove it from the roof area. The roofing contractor can inspect your roof and find small leaks and holes in the roof and seal it properly using special tools.
3. Saves Time and Cost
Roof maintenance saves time and costs in the long term. Frequent roof inspections and maintenance can save you a lot of money in the long term. Because you will be able to find and remove the roof before it is severely damaged by various problems.
4. Warranty
Since the new roof is very expensive, it comes with warranty coverage. It is important to understand that your warranty is valid. According to the manufacturer's specification, homeowners are required to regularly inspect and maintain their roofs.
If proper maintenance is not done as directed by the manufacturer, your warranty may be void. So your roof may have to bear the cost of repair or replacement.
5. Protects the Environment
Regular roof maintenance can prevent old roofing materials from reaching landfills to protect the environment. Therefore, the roof can be extended by regular inspection and maintenance of the roof. And the old shingle can be saved from ending up as garbage. Therefore, you do not need a complete roof replacement for any roof problem to save the environment.
6. Improves Quality of Life and Healthy Living
The condition of your roof directly affects your life in different weather conditions. After all, your roof provides you with a safe haven. But, if your roof is damaged, it will be exposed to intruders in harsh weather.
Leaks in the interior promote the growth of mold and mildew. Therefore, general damage to the roof leak can be detected and removed by maintaining the roof.
7. Energy Efficiency
Roof insulation provides a way for air to escape any damage or leakage. Your HVAC systems use a lot of energy to control temperature fluctuations. As a result, the energy efficiency of the HVAC system will decrease and its bill will increase. So maintaining it will ensure that your roof is energy efficient.
8. Roof Maintenance Schedule
A reputable company should hire you to maintain your roof. Which protects your valuable property by detecting weather-related damage. They also ensure that your residential or commercial building saves you from unnecessary repair costs in the long term.
So, today, schedule your routine roof maintenance at your nearest roof company.
Roof Maintenance Cost
It is very important to maintain your roof for life. Regular maintenance of your roof helps you keep your home safe. If you need to repair or maintain a roof, you need to know how much it costs to maintain.
Roof maintenance is a little less expensive than replacing the roof. The cost of your roof repair or roof maintenance is determined based on the repair services required for your roof.
Usually about $ 200 for Small roof leak repair costs, and $1,000 for medium repairs. The cost of major repairs is determined subject to your roof inspection. Sometimes it is recommended to replace the roof if it is badly damaged.
Small Roof Leak Repair Cost:
Roof small repairs Only one or two small holes are patched up. If the patchwork done in a small repair does not work, it can be a big problem for your roof. Small repairs usually take only two hours. You can make small repairs to the roof without interrupting your daily life. Which can cost from about $ 100 to $ 200.
Roof Repair for Moderate Cost:
Medium repairs can be a little more expensive than small roof leak repair costs. Moderate damage includes services such as ceiling fixtures, replacing stairs or tiles, or adding/replacing flashing. Which can cost from about $ 500 to $ 1000.
Costs for Major Roof Repairs
After your roofing contractor has inspected your roof, they will suggest a roof replacement. If your roof is 20 years old or older, it needs to be completely replaced.
A roof without damage can last up to 30 years. If you are not sure about replacing the roof, you can contact a professional roofing company for inspection. They will provide an initial assessment of your roof at a nominal cost. Replacing an entire roof can cost upwards of $ 8,000.
Metal roofing or tile roofing for roof replacement can cost around $ 20,000. The shingle roof is a little less expensive than other types of roofing materials.
Roof Maintenance Near Me
Roofing Contractors list:
Los Gatos Roofing of San Jose
Apollo Roofing Company
Aptitude Roofing
Moriarty's Roofing
Sersiv Roofing Corporation
---
Like this post? Share it with your friends!
Suggested Read –
---
Frequently Asked Questions (FAQ)
Metal Roof Maintenance Cost
Metal Roof Maintenance costs can be between $ 6 and $ 20 per square foot. Its cost depends on various factors such as the type of roof, and the problem.
Commercial Roof Maintenance
Commercial roof maintenance tips:
Avoid walking on the roof.
Keep your commercial roof clean
Check your roof after storms.
Regularly unclog gutters and drains.
Get snow cleared in the winter months.
Cut overhanging tree branches
Flat Roof Maintenance
Tips for Flat Roof Maintenance
Regular Inspection
Trim back surrounding trees.
Ensure it's free of debris.
Check Gutter system
Fix leaks promptly.
Tile Roof Maintenance
The durability of a tile roof can be maintained by regular maintenance. Tile Roof Maintenance includes replacing broken tiles, removing algae, mildew, moss, and damaged flashing. Its repair helps to maintain the aesthetic and protective qualities.
Importance of Roof Maintenance
Investing in roof maintenance extends the life of your roof. Its properly installed roof is very important. You are required to have at least an annual maintenance inspection.
Your home's roof also acts as a layer of protection from the elements outside. If your roof is well maintained, you support beams, rafters, walls and foundations are also maintained. Which keeps your home safe and also extends its life.
Residential Roof Maintenance Program
A residential roof maintenance program is a plan to complete inspections and repairs on your roof throughout the year. The expert roof inspectors at Moza Hebert Construction & Painting LLC perform a thorough inspection of your roof. They detect any problems. which may leak and incur costly repairs.