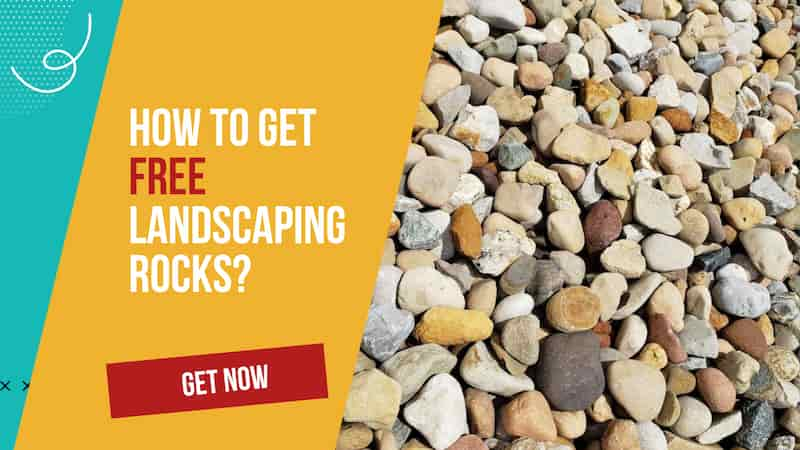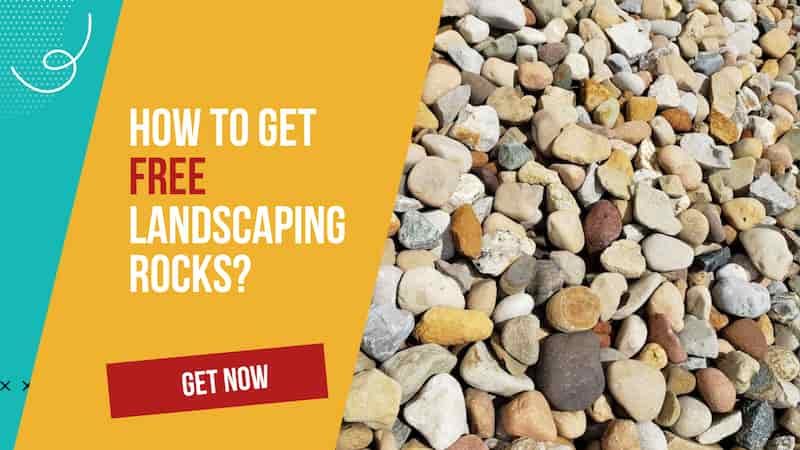 How to Get Free Landscaping Rocks?
If you looking for free landscaping rocks, you have come to the right place. You can search for free landscaping rocks on online forums, classified ads, and social media groups in your area. Additionally, local construction companies, nurseries, and landscaping companies may provide free landscaping rocks.
Landscape rocks enhance the aesthetic value and natural attractiveness of a garden or yard. Landscape rocks serve as decorative stones or rocks. It is used in landscaping projects to create aesthetically pleasing and functional outdoor spaces.
Landscaping rocks are available in various shapes, colors, and sizes. You may customize your landscape design to your specifications. Landscaping rocks can be used for driveways, borders, retaining walls, French drains, and a variety of other designs.
Depending on the type, size, and amount, the price of landscaping rocks can vary. However, stones for free can be found. Numerous homeowners and construction sites may be able to give you free rocks. In addition, some municipalities and landscaping supply companies may provide free rocks as part of recycling or reclamation programs. free landscape stones
Landscaping rocks that are free are heavy. Therefore, you have to arrange delivery for their transportation. Additionally, you must ensure that the free landscaping rocks you get meet your requirements. Consider such factors as size, color, and durability.
How to Get Free Landscaping Rocks?
1. Craigslist Free Landscape Rocks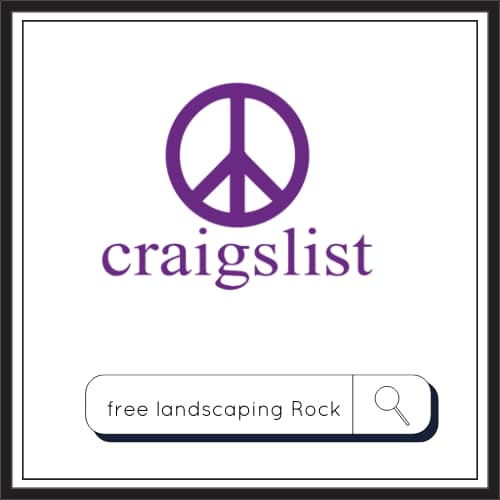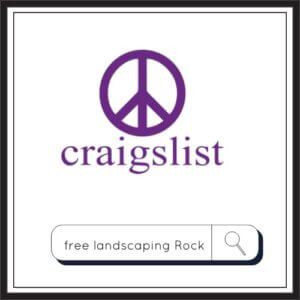 Craigslist is a popular online marketplace for buying and selling items, including free landscaping rocks. Craigslist is one of the most active online marketplaces. Almost everything you need is available here. Craigslist is designed to make it simple to find what you're looking for.
It depends on a large number of groups and users. So, it could be a place to find cheap or free rocks for gardening. Therefore, you should look at the postings on Craigslist. It is important to check daily and act quickly when you find the correct post.
To find free rock near me on Craigslist, visit the "For Sale" section. It can be found in the "Free" or "Farm and Garden" sections. You can search within these categories for terms such as "landscaping rocks," "decorative stones," and "garden rocks."
Craigslist listings and availability may vary based on your location. If you don't locate what you're looking for immediately, you should periodically check for new posts.
In addition to Craigslist, you can find free landscaping rocks on Freecycle, Facebook's marketplace, and local community forums and groups.
These platforms can also include listings for free or cheap landscaping rocks, which may be suitable for your landscaping project.
2. Road Construction Crews
A road construction crew might be able to give you free rocks for landscaping. During their operations, these staff members are often required to remove rocks and boulders.
However, safety must take priority in this situation. If proper precautions are not followed, construction sites may be hazardous. Regarding the retrieval of rocks, it is necessary to notify the foreman or supervisor in order to prevent any disruption or potential injury to the workers or yourself.
Your search requires patience and perseverance. You can obtain landscaping rocks at a low or no cost.
3. Facebook Marketplace
Facebook Marketplace is one example of a social networking site where you may meet new people and execute business. You can talk to them to get the things you want for cheaper or for free. Facebook Marketplace is an excellent platform for buying and selling local goods.
Utilize the Facebook Marketplace if you are searching for free landscaping rocks. Input "free landscaping rocks" into the search bar on Facebook, then filter results by location. which will search the listings available in your area.
Additionally, you may create your own Facebook post to share with others. You must include a short and detailed description of the free landscaping rocks you request in your post. Include your location and any specific landscaping rock requirements or preferences. You can obtain landscaping rocks for free or at a discount on Facebook.
4. Check Local Newspapers or Online Forums
You look for classified ads for Free Landscaping Rocks in your local newspaper. Some newspapers have a specific section for free items or giveaways.
Post your Free Landscaping Rocks search in local online forums and community groups. Online forums can be helpful when it comes to finding free landscaping rocks.
5. Freecycle.org
Like Craigslist, Freecycle.org websites you can use to find Free Landscaping Rocks. If you don't have to pay for the things you get in it.
The Freecycle.org website is where you can find items to get rid of for free in your area. If you want to make a long drive or pay for shipping costs, you can search for more distant locations.
6. Nextdoor.com
Nextdoor.com is a popular social networking site. It offers a platform for neighbors and communities to interact with each other, exchange information.
If you're looking for free landscaping rocks, Nextdoor.com may be the right choice for you. By joining your local Nextdoor community you can connect with neighbors who may have extra landscaping rocks and are willing to give them away.
7. Help A Farmer
Farmers usually spend a lot of time preparing and working their land so that they can harvest a good crop at the end of the season. One thing that really doesn't help is if their farm is a field full of rocks.
You can help them get rid of these, and you can keep some of them. If they may have already moved rocks and need someone to haul them away.
8. Construction Sites
Construction sites are a great source of free landscape rocks. Construction projects sometimes require landscaping rock and boulders. These materials can be reused for landscaping, providing homeowners and landscapers with a cost-effective solution.
To get free landscaping rock, construction sites should talk to site managers. You can get free landscaping rocks by prioritizing safety and following proper practices. Construction sites can be used as a sustainable and cost-effective source of landscaping rock with careful planning, treatment, and storage.
9. Go Rockhounding
Rockhounding is a popular hobby in which people find and collect rocks. While it is generally prohibited in national parks, it is permitted in most national forests and properties managed by the Bureau of Land Management (BLM). In Utah, you are allowed to collect up to 250 pounds of rock per day without a permit. Which allows rock fans to get a significant amount of free rock.
Like this post? Share it with your friends!
Suggested Read
Frequently Asked Questions (FAQ)
Where to Get Free Landscaping Rocks?
Craigslist Free Landscape Rocks
Road Construction Crews
Facebook Marketplace
Check Local Newspapers or Online Forums
Freecycle.org
Nextdoor.com
Help A Farmer
Construction Sites
Go Rockhounding
What Size Rocks Are Best For Landscaping?
For a wide range of uses, rocks between one and two inches in diameter are considered as suitable. They can simply be stacked into spaces at this size to construct rock gardens and to serve as an alternative to grassy ground cover.
Where Is the Best Place to Get Free Rocks?
Find a construction site where there's excavation work going on, and they'll probably be more than happy to give you the rocks they've unearthed. To you, they're the start of a rock garden; to them, they're just a nuisance that has to be hauled off at the end of the job.
What Is the Cheapest Rock for Landscaping?
Pea gravel is the most affordable landscaping rock available. It is suitable for a wide range of landscape jobs, including driveways.
Where Can I Get Free Big Rocks for Landscaping?
You can get free large rocks for landscaping from construction sites, landscaping companies, local quarries, online classifieds and community forums, natural areas, and road construction sites.