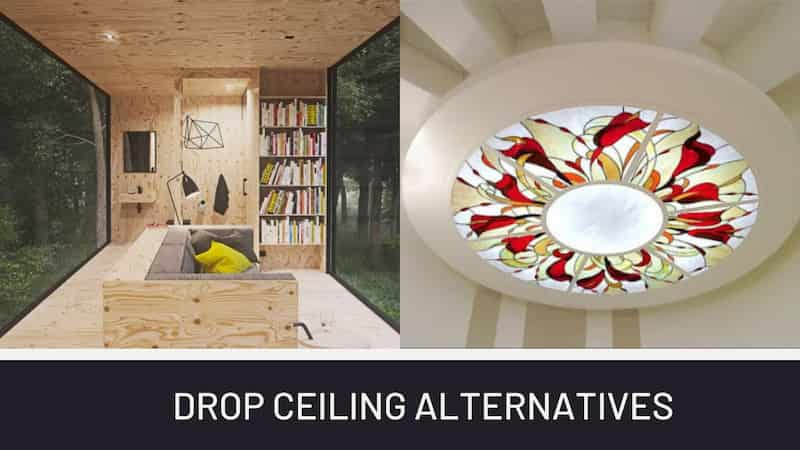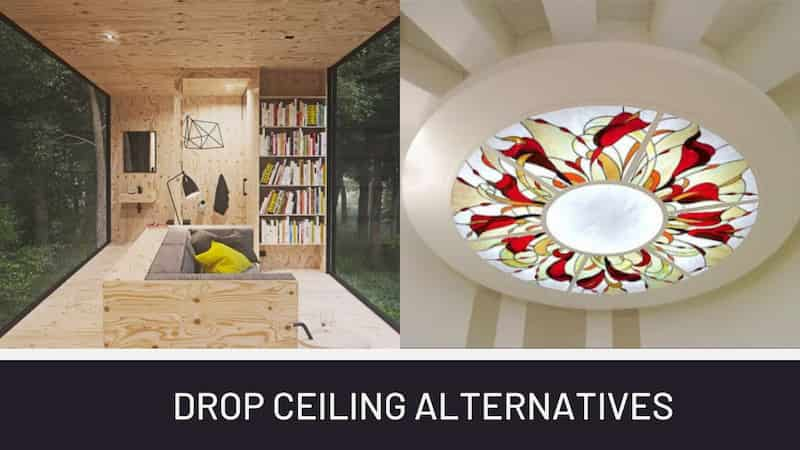 Drop Ceiling Alternatives
When it comes to interior design, Drop Ceiling Alternatives are an essential component. Standard drop ceilings can be dull, fragile, and easily susceptible to moisture and mold-up. Which can affect both the appearance and health of your home or office. However, there are plenty of unique and eco-friendly roofing options available that can add a touch of creativity to your space.
Drop ceilings, also referred to as suspended ceilings or false ceilings, are a common feature of modern construction. Many basement ceilings have exposed rafters, wires, and pipes, which may make for a very unattractive appearance. However, drop ceilings are not the only option for making your basement ceiling more attractive.
Drop Ceiling Alternatives are the perfect solution for hiding pipes, ductwork, and wires in the upper part of the room. In addition, it also provides sound insulation. There are many alternatives to drop ceilings, such as sheet rock, wooden panels, and corrugated metal.
Each option has benefits and drawbacks. Which one you choose depends on your specific requirements and the available space. When deciding, it is important to consider accessibility, cost, and appearance.
1. Drywall Drop Ceiling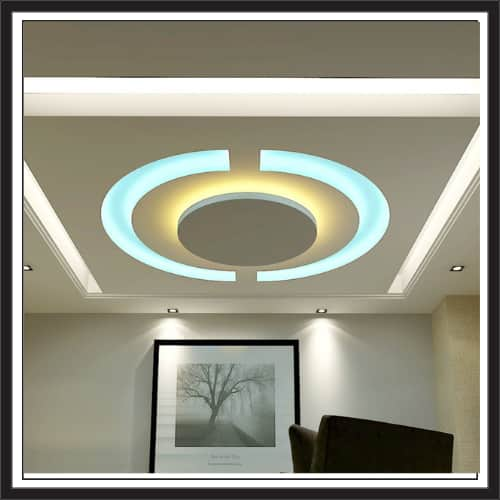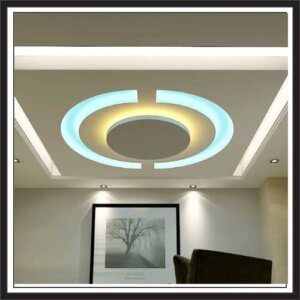 Drywall provides a smooth and finished surface that can improve the look of any room in your home or basement. It is a widely used material. Drywall is relatively inexpensive compared to other options, making it a cost-effective choice for many homeowners. Drywall meets your needs and enhances the look and functionality of your space.
A variety of lighting fixtures are easy to install in drywall drop ceilings. You can attach light fixtures directly to the drywall ceiling or drill holes to install flush lighting options. A drywall ceiling also allows for easy access to electrical wiring and other systems.
Drywall can be painted any color. So if you're looking for versatile basement drop ceiling alternatives, easy-to-install roofing material, drywall is the best choice for you.
2. Drop Ceiling Wood Planks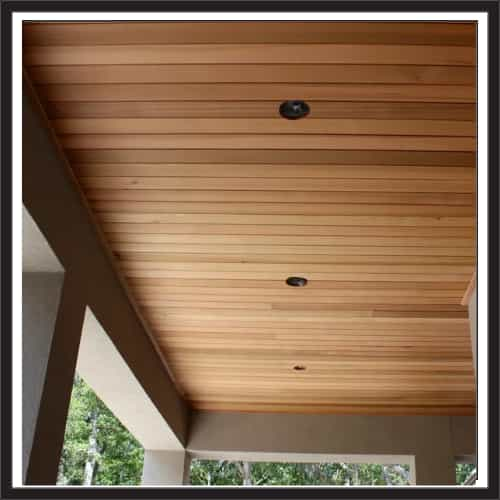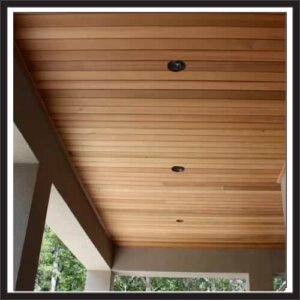 Wooden planks can be an excellent alternative to drop ceilings for you. They give the room a warm and rustic look. Installing wooden planks is easy.
Wooden planks ceiling can make the room design customizable as per your choice. They come in a wide range of different sizes, finishes, and wood types. So you can easily find one that suits your budget and design aesthetic. Additionally, wood planks drop ceiling can be a good choice for you for energy efficiency, as wood has natural insulating properties that can help retain heat in a room.
3. Acoustic Ceiling Tiles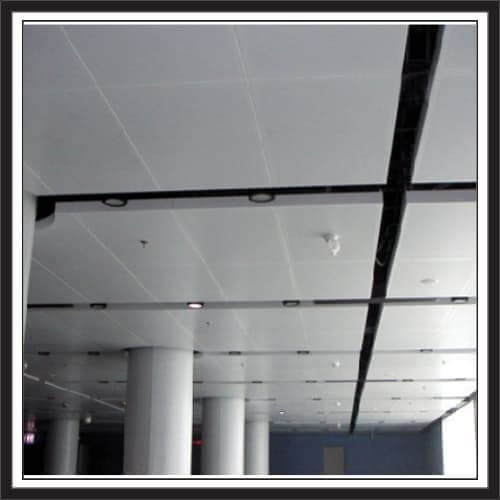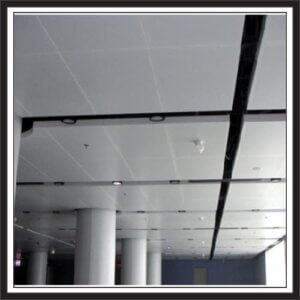 Acoustic tiles ceiling is an effective alternative to drop ceilings. They come in a variety of colors and designs, allowing you to find the ideal appearance for your space.
In addition to reducing noise levels, acoustic tiles are ideal for noisy environments. They are inexpensive and simple to implement. If you're searching for a stylish and functional alternative to drop ceilings, acoustic tiles drop ceilings are an excellent choice.
4. Beadboard Drop Ceiling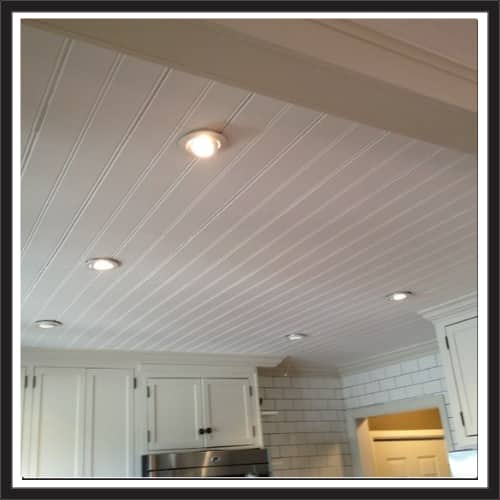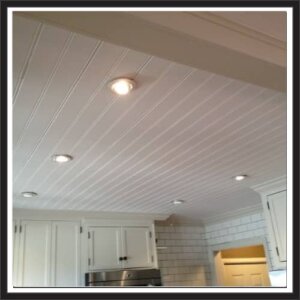 Beadboard is lightweight, and easily installed for drop ceilings. which can be used for both aesthetic and acoustic purposes. The wood is coated with a thin layer of plaster to give the beadboard a finished look.
It is available in different thicknesses, allowing the homeowner to choose the level of sound insulation desired. Beadboard can be installed over an old roof. Which provides an excellent option to update its appearance.
5. Ceiling Tiles Drop Ceiling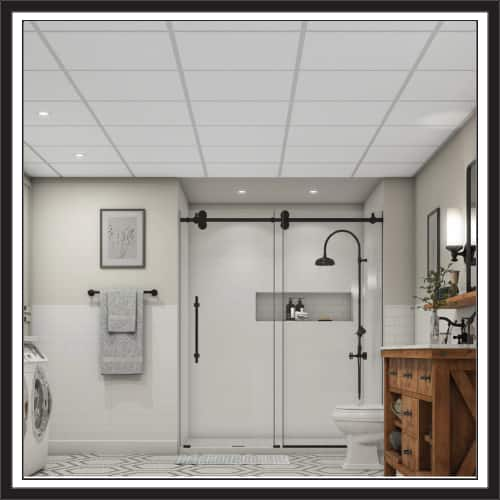 Ceiling tiles are an excellent alternative to drop ceilings. Not only are they affordable, but they also come in a wide range of design options and materials to match your preferences and fit the aesthetic of your home.
Ceiling tiles can be made from materials such as metal, PVC, and foam, providing different looks and properties. Metal tiles can add a modern and sleek appearance, while PVC tiles are durable and moisture-resistant, making them ideal for areas like basements or bathrooms. Foam tiles can offer insulation and noise reduction properties, making them perfect for rooms where sound control is important.
6. Plywood Drop Ceiling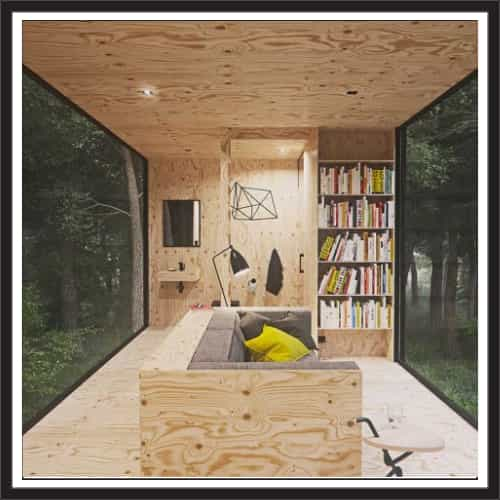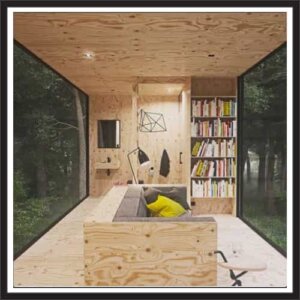 Plywood can be a cost-effective alternative to ceiling materials for you. It is a strong and durable material. Plywood provides a suitable base for hanging lights or other fixtures. Additionally, plywood can be painted, stained, or wallpapered to achieve different colors and textures. So it can be a versatile design option for you.
If you are concerned about getting access to your ceiling for plumbing or electrical work, plywood can be a great option. Plywood pieces can be quickly and easily removed and replaced without much trouble or frustration. Additionally, this versatile material can be easily cut to fit the exact size and shape of your room. Which makes a great way to hide any electrical or plumbing lines in your ceiling.
7. Stained Glass Ceiling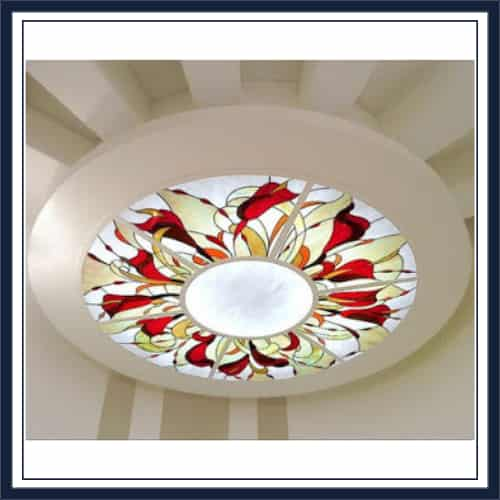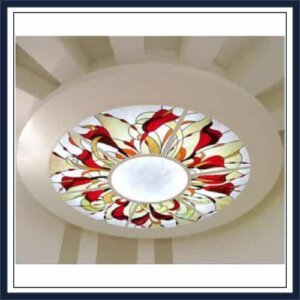 Stained glass ceilings are heavy and require structural support. Hence it is not used for most residential or commercial buildings. Furthermore, their complex design and construction make them very expensive and difficult to maintain.
If you are looking for an alternative to drop ceilings, our offers colorful and unique designs. Acoustic tiles, decorative panels, or custom-painted ceilings are more affordable and easier to install and maintain than stained glass ceilings.
8. Corrugated Metal Drop Ceiling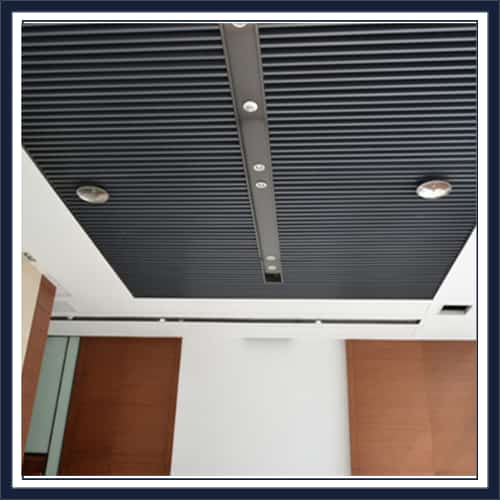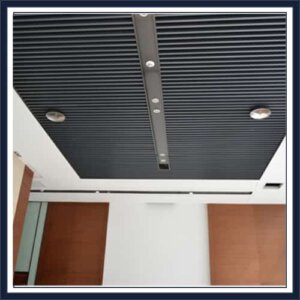 The corrugated metal ceiling adds a unique touch to the interior design. They are durable and easy to install. It can be a cost-effective alternative for you to other traditional drop ceiling materials.
Corrugated metal ceilings can be alternatives to drop ceilings in the basement for you. It helps in reducing energy consumption. Additionally, it reduces the need for air conditioning and artificial lighting by helping to reflect heat and light.
Frequently Asked Questions (FAQ)
Drop Ceiling Alternatives for Basement
If you're looking for an alternative to dropping ceiling in basement, here are a few options you can consider:
Drywall Ceiling
Suspended Wood Panel Ceiling
Exposed Ceiling
Painted Ceiling
Fabric Ceiling
Metal Ceiling Tiles
What Type of Ceiling Is Best for a Basement?
A big advantage of having a drywall/sheetrock ceiling in a basement is that loss of headroom will be minimal. Drywall uses less space so it is a good choice when you have low ceilings and need to take advantage of all the headroom possible. The drywall will not sag.
What Is the Cheapest Option for Ceiling?
PVC ceilings are easy to install and maintain. Besides, these are lightweight and moisture resistant. They are an affordable alternative to gypsum ceiling panels.
What Is the Easiest Ceiling Replacement?
Installing styrofoam ceiling tiles is one of the easiest ways to change an ugly ceiling into a beautiful one. The ceiling tiles attach directly to the existing ceiling using an adhesive. The beauty is that there are a number of different patterns available and they are not expensive.