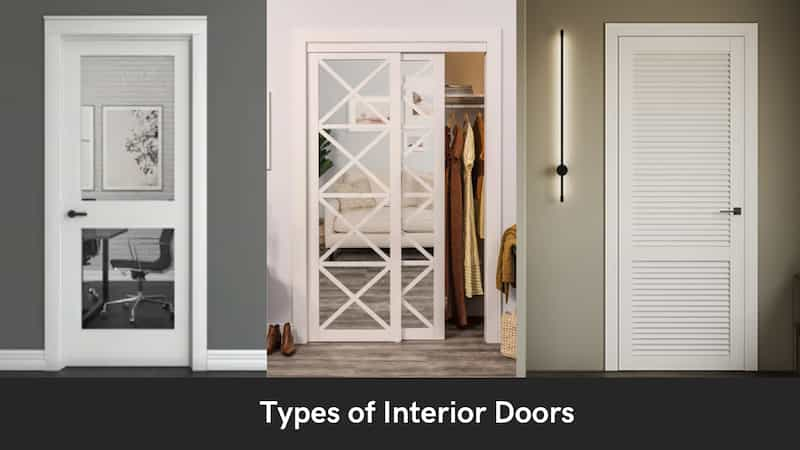 Types of Interior Doors
Interior doors are an important component of any home. which provides privacy, soundproofing, and an attractive finishing touch to the overall design of the room. Different types of interior doors are used with their own unique style, function, and materials.
Interior doors are used to separate rooms or other interior spaces within a building. These doors can be made in different styles, materials, and designs to suit different architectural styles and personal preferences.
Panel doors are the most widely used interior doors in residential buildings. They typically feature square or rectangular patterns, with a range of panel configurations available. Some panel doors feature a single, large panel, while others have eight or more smaller panels.
The standard size of doors, the minimum width for an interior door should be 24 inches, while the height should be at least 80 inches.
Types of Interior Doors
1. Flush Door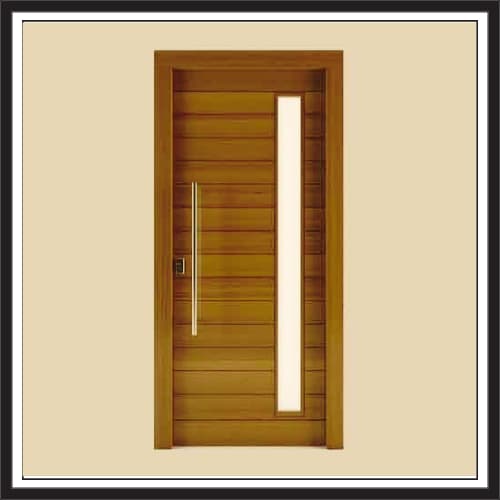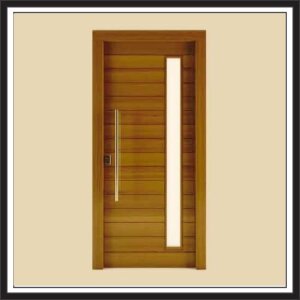 Flush doors are a popular choice for modern and contemporary interiors due to their clean and minimalist look. They are also relatively inexpensive and easy to maintain, making them a viable option for many homeowners.
Different types of flush doors are available, such as solid core flush doors, made with a solid core of engineered wood or MDF. Hollow core flush doors, and solid core flush doors offer better sound insulation and durability, while hollow core flush doors are more lightweight and affordable.
Flush doors can be customized with a variety of hardware, such as handles, knobs, hinges, and locks, to suit the desired style and function.
2. Panel Doors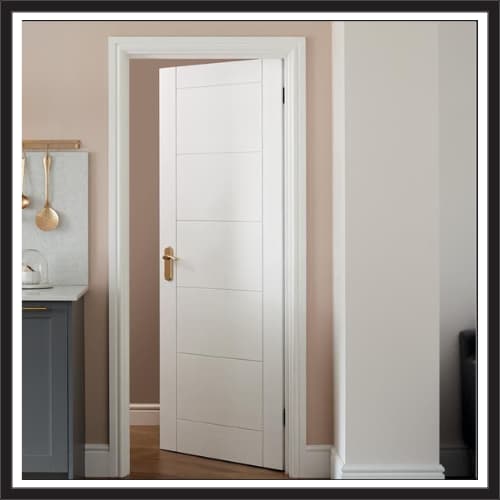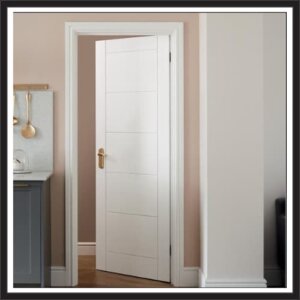 Panel doors have long been popularly used in homes. They are known for their strength and superior appearance compared to battened doors. To enhance the aesthetic appeal of the house, panel doors can be constructed with 4 or 6 panels. It is available in both internal and external openings. These doors are usually constructed by fitting panels of various shapes inside the stiles and rails that form the outer frame of the door.
If you want a customized panel door, you can fix the number of panels as per your choice. Among homeowners, currently popular styles of panel doors include standard panel doors, five-panel doors, and three-panel doors.
3. Barn Doors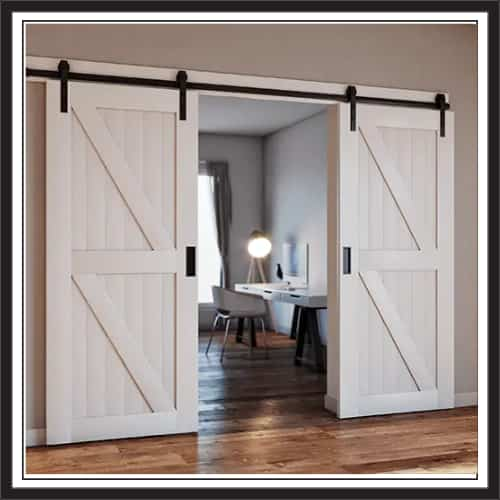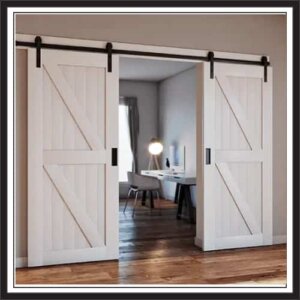 Barn doors don't just have a stylish look. It can also be a great option for you. Unlike traditional doors, they open and can save valuable space. Additionally, it is the perfect choice for entrances to closets, bathrooms, laundry rooms, and more. Sliding barn doors are available in a variety of styles and designs, providing plenty of options to choose from.
As a room divider between the bedroom and bathroom, a barn door can be an excellent choice. Its solid wood core is resistant to warping caused by moisture and is made of unfinished pine. Solid wood also helps reduce sound transmission between rooms, providing more privacy than hollow doors.
4. French Doors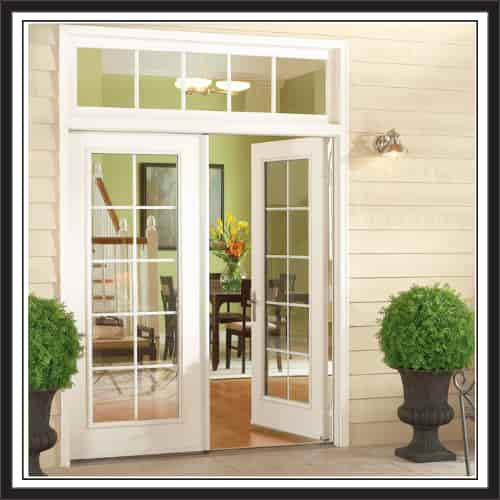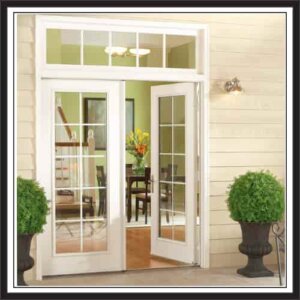 French doors give a grand look and lots of sunlight. Also, it is a great choice for patios and entryways as it helps with ventilation and brightens your home. French doors add a special touch of beauty to your room that regular double doors cannot match.
If you want to add a touch of classic style to your home design, consider French doors. These doors have glass panels extending from top to bottom and improve the exterior and interior look of your home. While French doors are often used as exterior doors, they can also add a beautiful touch to your interior design.
5. Glass Doors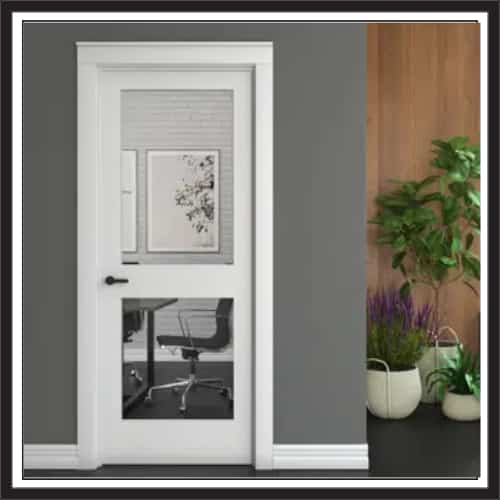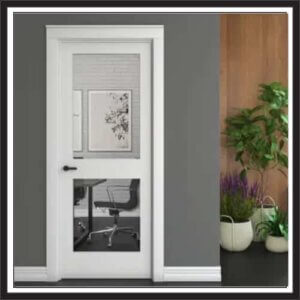 Glass doors are designed to be strong and durable and are usually made from toughened glass that is ½ to ¾ inch thick. These doors are available in both sliding and swing styles, so you can choose the one that best suits your needs and preferences.
Sliding glass doors are commonly used in commercial areas. using frameless glass doors gives a sleek and elegant look to bathrooms and showers.
6. Pocket Doors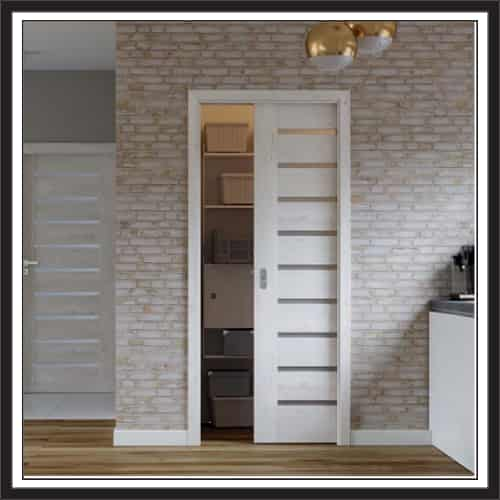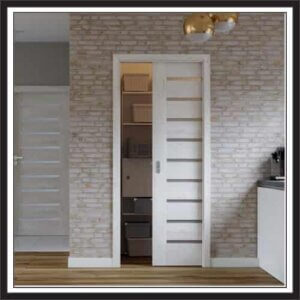 Pocket doors are currently popular in the door industry. They function like sliding doors, but only one side swings into the wall. Currently, there are pocket door types that allow for sliding double doors on both sides. Because they have side jambs to get the doors and top jambs on the track, this slide is imaginable.
Pocket doors are ideal for dividing small spaces within a residence. It is suitable for use in children's chambers, closets, storage spaces, and study rooms. These doors are made from a variety of materials including wood, metal, and composites. They also complement a variety of interior design styles, including traditional, modern, and contemporary.
7. Bi-fold Doors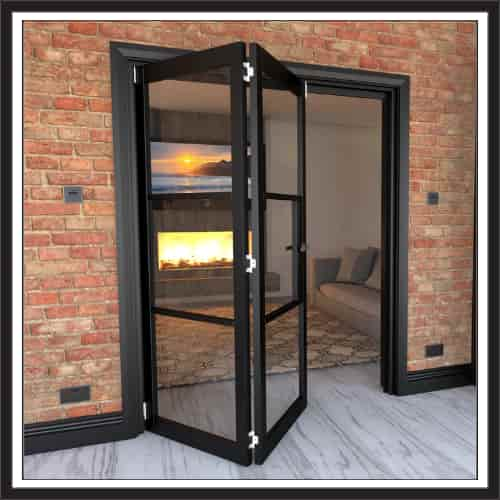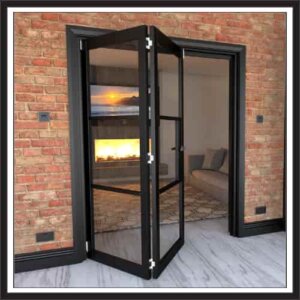 Bi-fold doors are a set of hinged sliding doors. These are known as "folding doors". These doors use sliders and hinges and are attached to end pivots on pins. Bi-fold doors are made from materials such as wood, metal, glass, or plastic.
Bifold doors create open spaces and allow natural light and ventilation. Bi-fold doors are perfect for compact spaces like laundry rooms, bedroom closets, kitchen pantries, etc. It is also suitable for rooms with access to external spaces such as gardens, balconies or conservatories.
8 Accordion Doors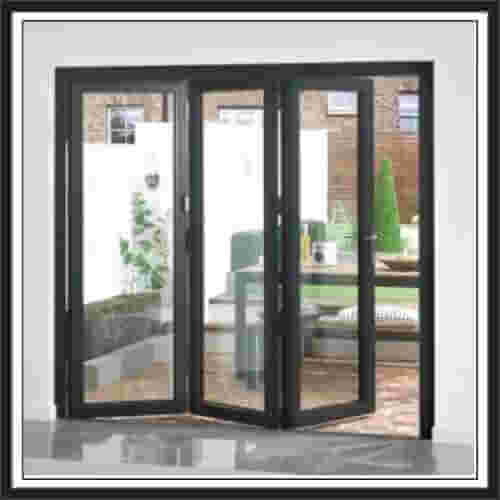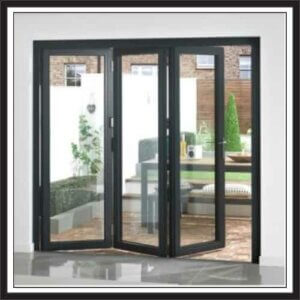 Accordion doors are similar to bi-fold doors. It offers space-saving benefits by folding back into sections instead of swinging. Unlike pocket doors, they do not disappear into the wall but fold to one side. Accordion doors are an ideal choice as a partition between spaces in the house.
Accordion doors are usually made of lightweight materials such as vinyl, wood or aluminum, which are durable and easy to handle. Overall, accordion doors are a practical and versatile solution for a wide variety of spaces.
9. Louvered Door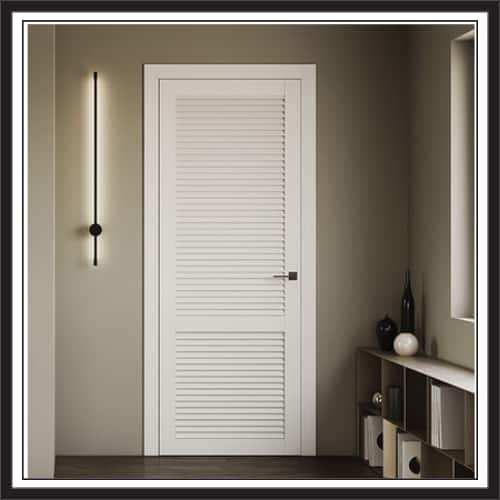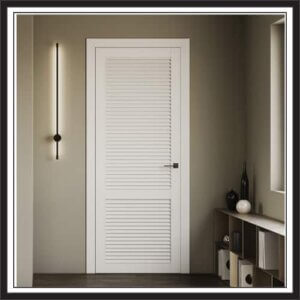 Louvered doors are an excellent choice when you want to achieve privacy while maintaining a peaceful environment for natural ventilation and relaxation. They allow air to flow freely even when closed, making them ideal for ventilating specific areas of your home.
Louvered doors can also add a touch of privacy to open spaces or serve as room dividers. They are usually made with slats or angled blades that are adjustable to control the amount of air and light entering the room.
Louvered doors are available in a variety of materials, including wood, vinyl, and aluminum, and can be used in a variety of spaces. Hence, louvered doors are a practical and stylish solution to achieve privacy and ventilation in your home.
10. Bypass Doors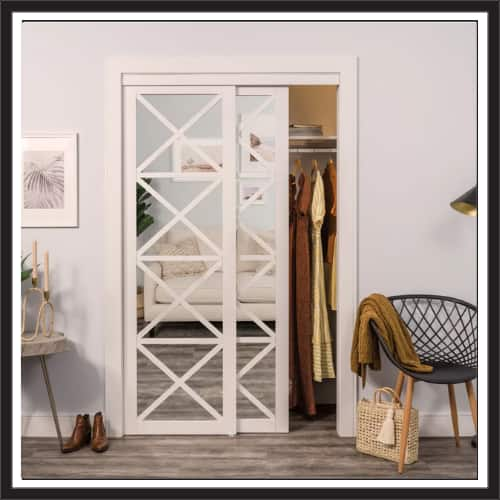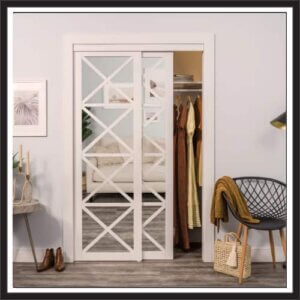 Bypass doors are interior doors that are hung on rollers and run along an overhead track. So it is light and easy to move. They are usually installed in pairs or sets of three and slide along parallel tracks.
Bypass doors are the perfect solution to save space and create an attractive and modern look in any interior.
When the bypass doors are open, the doors overlap each other, creating a seamless appearance with no visible gaps from the front. Bypass doors are commonly used in closets, often with head-to-toe mirrors.
However, maintenance of bypass doors can be challenging due to their overlapping construction, which makes it difficult to reach certain areas when cleaning. These doors can be constructed with a variety of materials, including glass, wood, and medium-density fiberboard (MDF).
Conclusion:
There are many types of interior doors available. Each type of door is used with its unique features and benefits. Bi-fold doors and accordion doors are great space-saving options. While louvered doors provide privacy and ventilation.
Bypass doors are commonly used in closets, providing a seamless appearance when closed. Other popular options include traditional swing doors and pocket doors that slide into the wall to save space. The choice of interior doors ultimately depends on your specific needs and preferences.
Frequently Asked Questions (FAQ)
Types of Interior Doors
Flush Door
Panel Doors
Barn Doors
French Doors
Glass Doors
Pocket Doors
Bi-fold Doors
Accordion Doors
Louvered Door
Bypass Doors
Interior Door Standard Size
Standard widths include 18, 20, 24, 28, 30, 32, and 36 inches. Standard heights include 80, 84, and 96 inches. Customized sizes are available in a wide range of different designs. To measure a prehung door, remove the interior casing and measure the opening.
Standard Interior Door Height
It needs to be a minimum of 80 inches (although some codes allow for 78-inch doors). Doors that have a height of 80 inches are 6 feet, 8 inches in measurement, which is the reason standard interior doors are known as "6/8 doors." A 78-inch door would be called a 6/6 door.
Which Material Is Best for Internal Doors?
As an Internal Doors material, aluminum is a cheap, strong, light, and durable option. It can be used for internal doors as well as external doors for garages or garden sheds.
What Are Cheap Interior Doors Made Of?
Manufactured using recycled wood fibers, MDF is an extremely common, widely available, and relatively affordable option for interior door materials compared to solid wood. These doors won't warp like solid wood and will not have a wood grain-style finish. They are also very easy to paint and maintain.
What Is the Most Common Interior Door Style?
Panel doors are the most commonly used interior doors for residential buildings. They have square or rectangular patterns that can range from a single large panel to eight or more small panels.
What Is the Most Popular Interior Door Color?
White has always been the standard for interior doors. Most people opt for this light, neutral color to give the space an overall clean look. Whether is an exterior door, sliding barn door, closet door, or pantry door, white is always a classic.