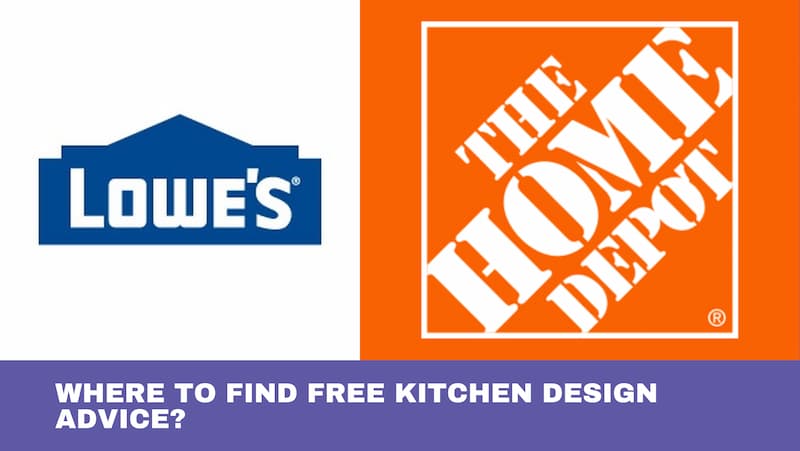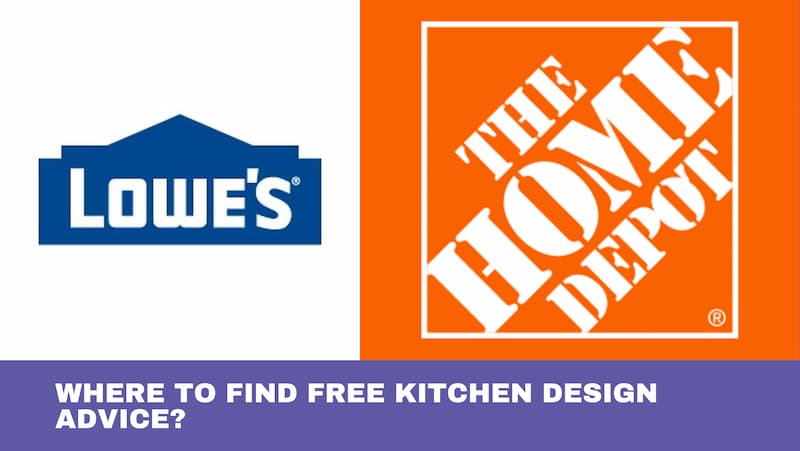 Where To Find Free Kitchen Design Advice?
If you're planning a kitchen renovation or remodel, but don't have the budget to hire a professional kitchen designer, there are several ways to get free design advice. You should visit a home improvement store to get free design advice. Like Home Depot or Lowe's, they often offer free designers along with in-house designers. These designers can help you with everything from choosing the right materials and finishes to a layout that maximizes your space and functionality.
Another option is to search online for free design resources. Many interior design blogs and websites offer tips and advice on kitchen design. You can also find free design software programs that allow you to experiment with different layouts and configurations. Additionally, you can communicate with your friends and family members. who recently completed their own kitchen renovation.
Kitchen Design Tips and Tricks
When planning how to design a kitchen, think about your most frequent tasks. You'll save time and energy by placing items needed to complete a job close together. For example, keep coffee mugs, coffee grounds, and all your java essentials near the coffee machine.
Where To Find Free Kitchen Design Advice?
If you are looking for free kitchen design services, you can find them in various places. Such as large home centers, kitchen specialists/design stores, or businesses offering kitchen products such as cabinets.
Home Centers: Many large home improvement centers have on-site kitchen designers. which can quickly create a basic design for your kitchen right then and there.
Kitchen Specialists: Single service providers often offer general design assistance that focuses on their specialized services. They can provide you with a basic plan to give you a visual representation of what your finished kitchen will look like.
Single-product providers: Some companies that specialize in a specific kitchen item may also offer a free design service. They will show you the right cabinetry, flooring, appliances or countertop design for your kitchen.
Benefits Of Professional Kitchen Design Advice
Professional kitchen design advice can be a great investment for your home. A professional designer can help you maximize your kitchen space, making it more functional. Moreover, it can help you create a beautiful and consistent design based on your needs. They have access to the latest trends, materials and products for your kitchen.
Additionally, a professional designer can help you save money by avoiding costly mistakes. Such as buying the wrong size cabinets or countertops. They will select materials that fit your budget and look good.
Working with a professional designer can save you time and frustration. They will coordinate all the details with the contractors, from measuring the space to ordering materials. You can sit back knowing your kitchen is in the hands of a professional designer.
How To Prepare For Your Free Kitchen Design Consultation?
Preparation is essential for a free kitchen design consultation. Before your visit, take some time to think about your needs and preferences. Consider the style you want for your kitchen, the type of appliances you prefer, and the overall functionality you need. Measure your kitchen space so you can discuss layout options with your designer.
It is very important to have a budget in mind before your consultation. That will allow your designer to suggest options that fit your price range.
Discuss color swatches or fabric samples from kitchen photos with you to share with your designer. Preparing a free kitchen design will help you make the most of the kitchen. Moreover you are sure to get a design that meets all your needs and desires.
Tips for Obtaining Free Kitchen Design Advice
When using free kitchen design services, keep the following tips in mind:
Be careful about contracts: Typically, design services provided by retailers or kitchen remodeling firms are free unless you sign a contract or agreement. Care must be taken when it comes to signing any contractual obligations. Take the time to carefully review the terms and conditions before committing.
Ask questions without hesitation: Don't be afraid to ask specific questions right from the start. By being clear about your needs and preferences, you can get the information you need without committing to any further commitments. When you ask a kitchen designer for specific answers, you're likely to get additional ideas and suggestions. For example, inquiring about concepts like the "kitchen triangle" or the space requirements for a kitchen island can provide valuable insights into achieving the best kitchen layout.
Be aware of service limitations: It's important to note that the free information you receive is provided by salespeople rather than professionally trained kitchen designers. While salespeople may have a good understanding of various topics, they may lack the specific skills of true kitchen designers. If you're looking for more advanced design assistance, you may need to hire a dedicated designer or make a firm commitment to purchase their services and products.
Request documentation: Typically, you will be provided with a copy of the design document or plan as part of the free service. However, if it is not automatically given, don't hesitate to ask for one. Keeping a copy of the document will ensure that you have the information you need to reference throughout the kitchen design process.
Like this post? Share it with your friends!
Suggested Read
Frequently Asked Questions (FAQ)
Frequently Asked Questions (FAQ)
How to Find a Kitchen Designer?
To find a kitchen designer, you can
Ask for referrals from friends and family.
Search online for local designers. Online directories, such as Angie's List, can provide a list of qualified and vetted designers in your area.
Start your search for a designer online at the NKBA website (nkba.org), which can point you to designers in your area.
Visit the websites of the designers or contact them directly.
Get names from friends and neighbors who have remodeled their kitchens.
How Can I Design My Kitchen Online for Free?
You can easily design your kitchen with an online kitchen planner like the RoomSketcher App. You can create professional kitchen plans without having to be technically very skilled. Every software has a learning curve, but if you invest a little time at the start, we think you will find it easy to get amazing results.
How to Design a Free-Standing Kitchen?
Freestanding kitchen islands are an excellent way of adding extra storage and countertop space in a kitchen, whether or not the rest of the cabinetry is fitted or freestanding. Freestanding kitchens can include elements such as hobs, ovens, and sinks, with wires and plumbing hidden beneath