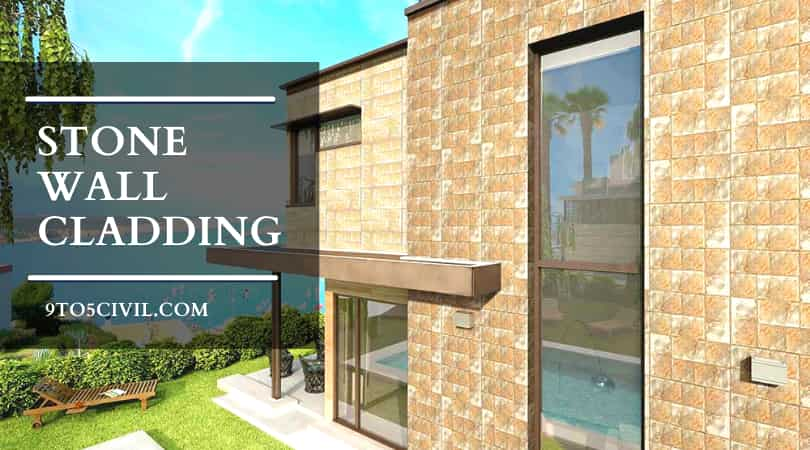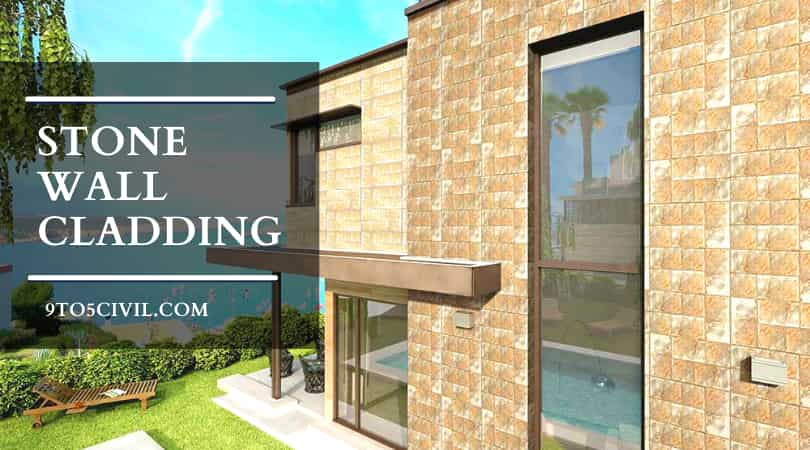 What Is Stone Cladding?
In terms of wall decoration, stone wall cladding is the only option that can match its beauty and toughness. Do we not find pebbledash or ashlar stone cladding breathtaking?
There are several reasons for the continued popularity of stone veneer or stone wall cladding as many like to call it, which dates back to the Roman Empire when the stone cladding was probably first utilized.
When it comes to stone cladding, technological improvements have made it easier and cheaper for homebuyers throughout the world. That's also contributed to its worldwide popularity as a way to decorate both exterior and interior walls.
When used as part of a home's decor, stone walls can transform a simple wall into something warm and inviting. Decorative stone cladding can be either natural or synthetic.
Concrete, steel, and cement can all be layered on top of one other. Veneer, a material that looks like natural stone but is lighter in weight, can be used for cladding. Natural stones like granite, sandstone, and slate can also be used.
Also Read: Kitchen Linoleum Flooring | Benefits of Kitchen Linoleum Flooring
What Are the Benefits of Stone Wall Cladding?
It's easy to incorporate stone cladding into your home because it comes in a wide range of colors, textures, and patterns. Not only that, but it also serves as a protective wall covering and aids in keeping your home's temperature.
Natural components like silicate and calcium found in the stone make it perfect for protecting against adverse weather. With stone cladding on both the exterior and interior of your home, you can protect yourself from severe heat, rain catastrophes, and frost damage.
Also Read: How to Clean Sunbrella Fabric?
What Is Stone Wall Cladding?
Traditional design and understated beauty of stone wall cladding will transform your house or business into a lovely place. There are a variety of textures and designs available, so you have plenty of alternatives when attempting to decide which one is best for your home's interior design.
Stonewall cladding is more expensive than other forms of cladding, but once it is placed, it will captivate you for several years. As a result, the cost of cladding stone is inconsequential in the long run because it is incredibly durable and resistant to weather, fire, and pollution.
Middle-aged rustiness and usefulness are combined in stone-cladding patterns that span from mountain ledge to country rubble to limestone to Artesia Stone to Natural Stone to Coursed Stone to Ledge Stone to Stack Stone.
Whatever the use, stone wall cladding provides depth and richness to any defined area while seamlessly integrating the boundaries between the exterior and interior walls.
For example, polished, weathered, sandblasted, and bush-hammered stone cladding are some of the most common treatments for stonewall cladding.
Also Read: Silicone Roof Coating Problems
How to Install Stone Wall Cladding?
Stonewall cladding's natural rustic aspect surely enhances the visual appeal of your house. Stone cladding, on the other hand, might be more difficult to install than other types of wall cladding.
It is difficult to hold against walls and other surfaces because of its sheer weight, and it is also more likely to slip off or peel since it puts more stress on walls. As a result, it's critical that the wall cladding and the surrounding area be free of dust and grime to ensure proper sound adhesion.
Finely shaved coatings of large pebbles can be cemented or attached to boards or plywood with durable adhesive or mortar and used as cladding. Small pebbles or stones can also be used to create a mosaic effect on the board.
Sheets or other thin, flexible materials are used as wall cladding, which is affixed to the wall sheathing, allowing a gap between them to allow water and air to pass through.
Waterproofing of the wall prior to installing the stone veneers is essential to prevent water from leaking into the wall, as well as to prevent condensation, which can lead to mildew and mold growth in the wall.
Also Read: How to Make a French Drain in Yard?
5 Reasons to Choose Exterior and Interior Stone Wall Cladding
1. To Build a Unique or Miraculous Structure Elegant
Exterior natural stone cladding lends a structure an attractive elegancy, natural, and classic appearance that is both appealing and timeless. People worldwide are following the trend of building their homes with stone covering.
Using various technologically advanced instruments, stonemasons can simply shape or grind the stones into thin pieces at an affordable rate and according to precisely needed measurements.
Decorative exterior stone cladding adds class and elegance to the exterior aspect of our love or home, while interior stone cladding creates a sense of calm and serenity according to the season or mood.
2. To Increase the Value of the Property
Because of its perennial elegance, Stone cladding has become a popular choice among modern homeowners and business owners. For those who want a classic, natural and modern look on the exterior of their home or business, the Exterior Stone Cladding is a great option. With that said, the relaxing effect of interior stone cladding is critical to property valuation.
3. To Beautify the Exterior as Well as Interior in the Versatile Process
Stone cladding can be used in various ways, depending on the size, rate, style, color, and other aspects of the project. The kitchen is small, but the rear yard is alluring, and many varieties of stone cladding can be found for every area at a reasonable price or in a short amount of time. In order to achieve a beautiful appearance, both external and interior stone cladding play important roles.
4. To Protect from Extremities
Exterior stone cladding that can withstand the extreme cold or heat and the rain in cats and dogs is made of various stone materials. We may shield our dreams or homes from the sweltering heat by using Marble stone, while Slate stones can withstand the bitter cold.
The umbrella can be held in place by siliceous stones to keep your paradise safe from the effects of bad weather or other natural disasters. Insulation is provided by silica and calcium in various stones, which trap heat, water, and cold.
The non-porous nature of the stones prevents decoding and the subsequent process of covering. Stone cladding for interior walls can protect the interior walls of our homes from a variety of disasters.
5. To Clean Cheaply and Repair Comfortably, Losing No Easily, Stone or Price:
Cleansing exterior stone cladding is a straightforward process that requires only water and a mild detergent or soap. We don't have to spend a lot of money on repairs or restoration because we can just replace the damaged stones. In other words, it's quick and cheap.
We may save money by cleaning our homes ourselves rather than relying on maids, thanks to stone cladding on the interior of the home. There are several benefits to using stone cladding in our homes, whether it's on the outside or the inside.
---
Like this post? Share it with your friends!
Suggested Read –
---
Frequently Asked Questions (FAQ)
What Is the Best Stone Wall Cladding?
Interior Stone Wall Cladding
1: Rustic touch: Create a good first impression on everyone who enters your home with stone cladding in the foyer. 2: Beauty in asymmetry. This beautiful, stacked arrangement of tiles is known as ledgestone.
3: Black beauty. This black stone wall cladding is a versatile, timeless addition to this bedroom as it can be paired. 4: The 3D effect. With an interesting interplay of shadow and depth, this stone wall cladding steals the limelight.
Is Stone Cladding Durable?
Stone cladding is a popular material for both interior and exterior applications. Derived from the earth, natural stone is favoured for its organic nature, tonal variations and imperfections. It's also a highly durable material and versatile with many stone types, formats and finishes available.
What Is the Best Type of Wall Cladding?
Stone Cladding It includes a layer of stones like granite, sandstone, and slate, thus giving a natural look. It gives an ancient feel. It is a great option for your living room, indoor gardens, or bathroom walls. You get a lot of variety as it comes in a number of colours and textures. It is lightweight and durable too.
What Is Exterior Stone Cladding?
Exterior stone cladding is an excellent choice for exterior applications, sometimes, the architects also use these natural stone panels to decorate interior grand hall.
What Are the Advantages and Disadvantages of Stone Cladding?
As the stone contains natural materials like silicate and calcium, they are ideal for effective protection against extreme weather conditions. With stone cladding in both your interior as well as the exterior of your house, achieving protection against extreme heat, rain calamities, and frost damages becomes possible.
Benefits of Stone Wall Cladding
Gives a Natural look to the House.
When you install cladding in your house, it offers a natural look to your rooms.
Provides Insulation against Extreme Weather Conditions.
Apart from making your building more attractive, the stone cladding can also help in providing.
optimum insulation to your home.
Enhanced the Property Value.