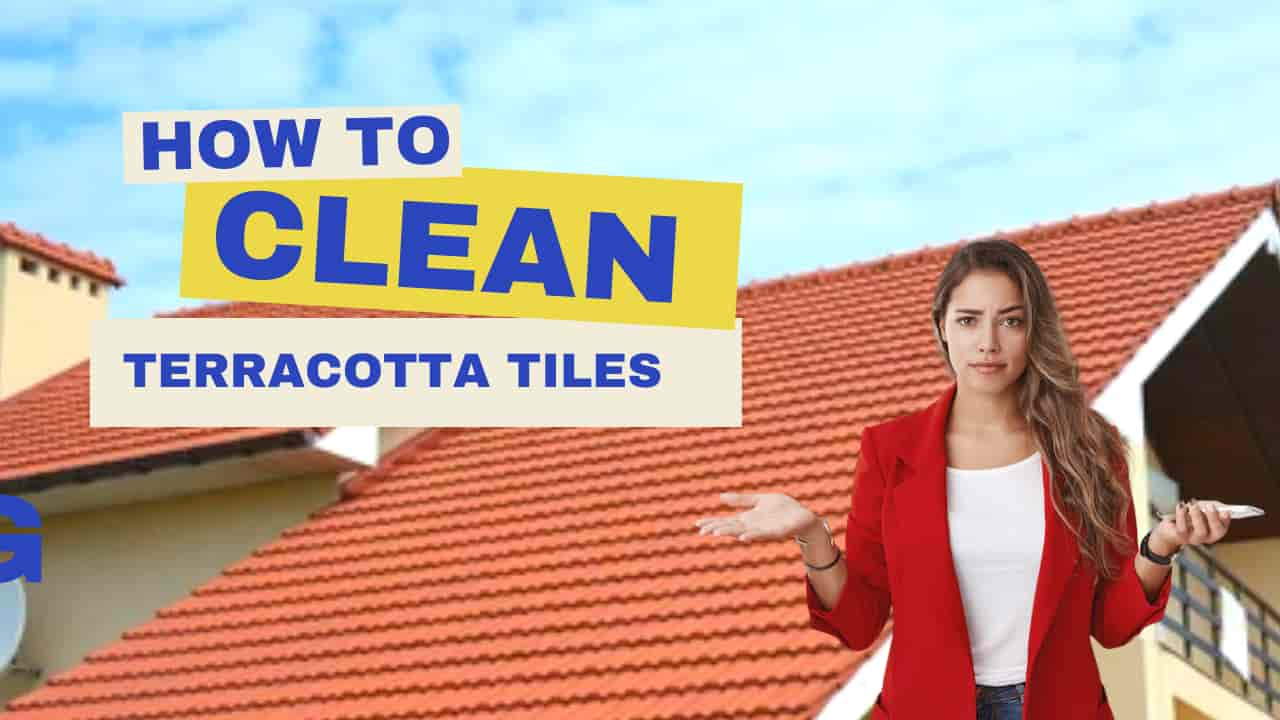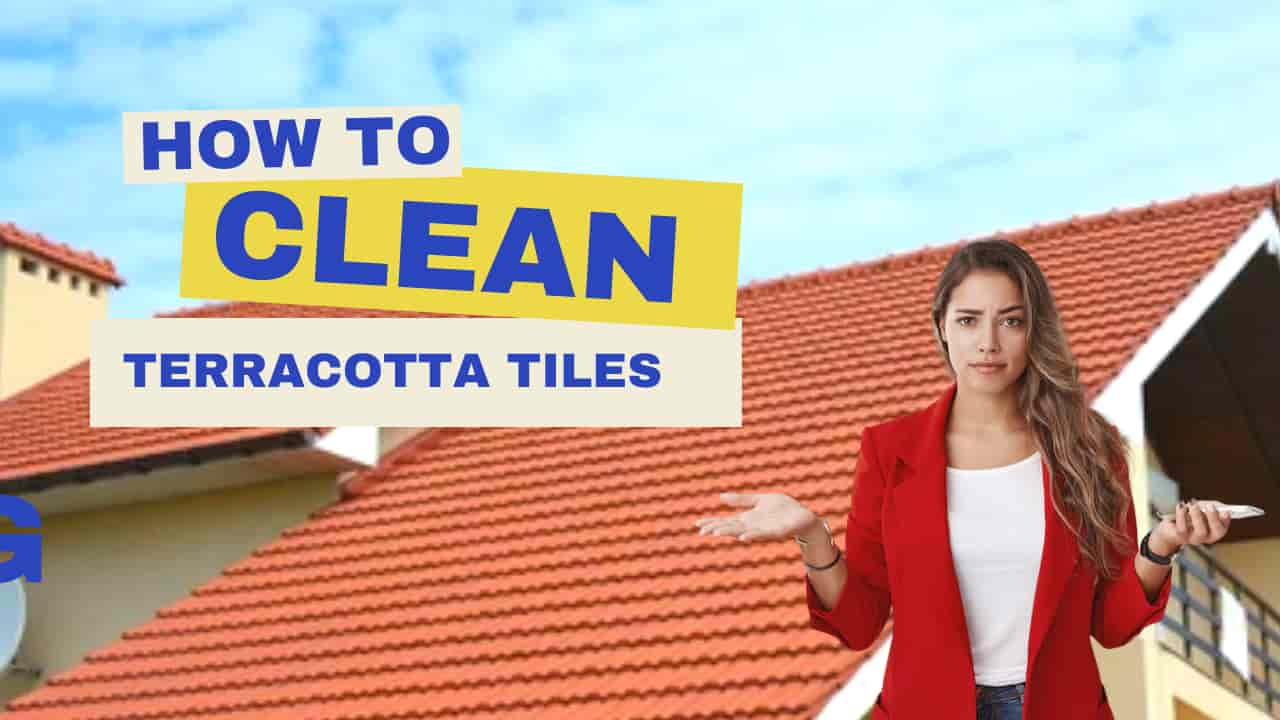 How to Clean Terracotta Tiles?
Are you looking for how to clean terracotta tiles? So you are in the right place. We've created some guidelines for that. The use of terracotta tiles is suitable for indoor and outdoor.
The use of this type of material gives a good look to the living room, enclosed porch, kitchen, or outdoor patio. So terracotta is an excellent material to give your home a rustic look.
Terracotta tiles have a long lifespan and are incredibly tough. They are built to survive even the most extreme conditions. It is highly advised that terracotta tiles be used in regions where noise is a concern. Compared to a metal surface, these tend to lower the outside noise by 25 to 30 decibels.
Terracotta can be a gorgeous floor that is also durable, warm, stain-resistant, and easy to keep, provided it is properly cared for. Terracotta's biggest drawback is that it has no glaze on the surface, which makes it easy to collect and store dirt.
What Are Terracotta Tiles?
The oldest design of clay ceramic tiles is terracotta material. "Terracotta" means "baked earth," which translates into Italian. Terracotta tiles are made of red clay. Which is heated in a kiln to a temperature of up to 1,000 degrees Fahrenheit.
With this cheap and easy option, your design will look more rustic. Tiles made from natural materials require regular cleaning and maintenance. Different textures, shades, and textures are possible with terracotta.
The strength and durability of terracotta are known for their use in construction. It has internal resistance to mold and insects. These tiles can last a long time if laid properly. Terracotta tiles should be fitted with a suitable sealant to prevent itching and staining.
The terracotta tile floor needs special attention, which is why we are here to help. How to Clean Terracotta Tiles? This is one of the most important parts of your flooring.
---
Related Post: 
---
How to Clean Terracotta Tiles?
Lets us Known about How to Clean Terracotta Tiles?. The  procedure for cleaning Terracotta floors tiles is as follows:
1.  Cleaning:
Getting top of surface-level dirt and debris is the first step in cleaning your terracotta floor tiles. Since terracotta floor tiles are frequently exposed to dirt, grime, and other factors from the outdoors, it's critical that any loose debris be vacuumed off before installing them in high-traffic areas like mudrooms, enclosed patios, or entryways.
When washing a terracotta floor, these particles can cause microscopic damage, in the shape of scratches and etchings. Vacuums are more effective than brooms because they can pick up even the tiniest amounts of dirt, making them more efficient.
2. Dispose of It with Running Water:
Add warm water to a bucket. For terracotta floor tiles, some claim that mild dish soap is all that is needed. Some people believe that using a cleaner designed specifically for terracotta floors is better for the flooring's long-term health.
The best way to ensure the longevity of your home's stone features is to conduct your own study and choose what works best for you. To avoid the harm that acidic cleaners do to clay surfaces, there are cleaners designed specifically for use on clay surfaces that have a neutral pH.
To avoid damaging your stone, do not use acidic cleaners such as vinegar or ammonia. After that, use a mop or sponge to clean the floor. Remove grime from your tiles by regularly changing the water-cleaning mix. Avoid leaving soapy residue behind by thoroughly rinsing away any chemical residue.
3. Your Terracotta Should Be Dried:
The final stage in your weekly terracotta tile cleaning maintenance is to adequately dry the flooring. Remove any remaining water with a dry mop. Using a towel or rag is another option, and one made of a softer substance is recommended. Any remaining water in the grout joints should be thoroughly removed, as they can deteriorate if left there.
4. Efflorescence Removing:
An issue called efflorescence occurs when salts that are present in the environment precipitate on terracotta tiles, creating an off-white bloom that is visible through the tile's pores.
Typically, efflorescence will go away on its own after a few weeks or months of being present. Although it can be removed with a hydrochloric acid cleaner diluted according to the manufacturer's instructions, it may reappear until the salt source is depleted.
5. Sealing Terracotta Tiles:
Dirty terracotta tile flooring is common since it doesn't have any glaze on its surface. Applying a sealant coat can help prevent this. Due to their inability to penetrate into the pores of the tile and thus appear bulky, wax-based sealants should be avoided.
You should protect your surface after cleaning to prevent the porous tile from soaking up extra moisture and becoming discolored.
The following are the directions for sealing:
The sealer can be applied after the floor has dried. Your surface is protected and gleaming for a long time using this product.
Start by applying a thin layer of sealant to the terracotta tile and let it dry completely. Spread the product evenly by using an applicator.
The first layer gives the surface a semi-glossy appearance.
The first coat must dry for at least 48 hours before it can be exposed to moisture again.
 You can apply a second coat of Celine 48 hours after the first and let it dry for 1 to 5 hours.
In the end, your floor tiles will have a high gloss finish.
One application of a sealant will do if you want your tile to look natural and rustic.
Terracotta Tile maintenance
Even after sealing and deep-cleaning, your tile will eventually become dirty again. Due to the sealing of the surface, the dirt will have no way of penetrating deeper into the pores. However, there is always going to be a buildup of grime and dust. To keep your tile in good condition, here are some tips:
There is a significant disadvantage to Terracotta flooring in that it is extremely susceptible to dust accumulation because of the lack of a protective finish on the surface. But if you choose your sealants wisely, you can keep them sealed.
As these tiles are the most difficult to seal, you can obtain some help from the tile merchants. Wax sealants tend to leave a residue on the surface of the tile that eventually discolors in high usage areas since they don't penetrate deeply enough. Due to less traffic, the outside margins will be spotless.
Water-based sealants are the greatest option for preventing discoloration or dust particles from getting into the sealant. Because they are significantly thinner than acrylic sealers, these water-based sealers penetrate the tile much deeper.
Maintenance can be used on a weekly or daily basis for minor tile cleaning. Valore Maintenance is the more potent of the two, containing 6.97 percent H2O2 molecularly.
---
Like this post? Share it with your friends!
Suggested Read –
---
Frequently Asked Questions (FAQ)
How to Clean Terracotta Tiles?
Lets us Known about How to Clean Terracotta Tiles?. The  procedure for cleaning Terracotta floors tiles is as follows:
1. Cleaning.
2. Dispose of It with Running Water.
3. Your Terracotta Should Be Dried.
4. Efflorescence Removing.
5. Sealing Terracotta Tiles.
What Is the Best Polish for Terracotta Tiles?
Terracotta Floor Tile Polish One of the best options for maintaining the look of your terracotta floor tiles is to polish them frequently with linseed oil.
How Do You Clean Terracotta Tiles?
Remove Dirt and Debris.
Dispose of It with Running Water.
Dry Your Terracotta.
Efflorescence Removing.
Sealing Terracotta Tiles.
What Are Terracotta Roof Tiles?
Terracotta tiles are made of special clay which is rich in iron content. Orientable terracotta roof tiles are red in color, creating a natural effect.
Types of Terracotta Tiles
Types of Terracotta Tiles are:
Low-Density and High-Density Tiles.
Natural, Burnished, or Sealed Tiles.
Glazed vs. Unglazed.
Color Variations.
Machine-Cut vs. Handmade Terracotta.